The Best Savings Accounts in Hawaii for 2023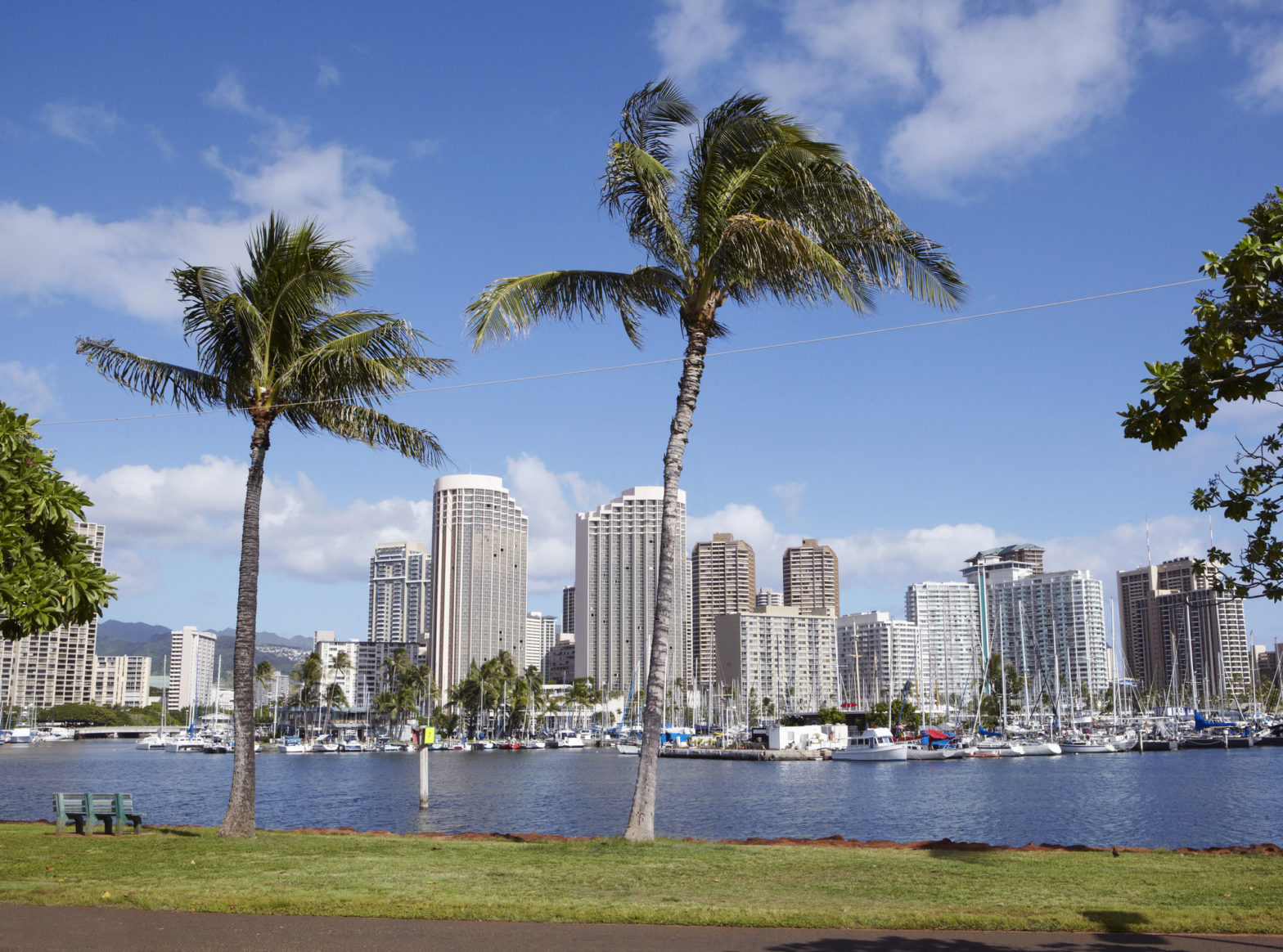 Located approximately 2,400 miles away from its nearest neighboring state, Hawaii is vastly different in many ways from the rest of the United States. That includes its banking options.
The state's largest banks — Bank of Hawai'i and First Hawaiian — can't be found in the contiguous United States. And you won't find any Bank of America or Chase branches on the Hawaiian islands either. However, residents of Hawaii aren't limited to traditional banks with branches, and the latest online banks may offer the best deals for those seeking the best savings accounts in the state.
The Best Savings Accounts in Hawaii
Liberty Savings Bank
Patriot Bank
CIT Bank
Citi
Marcus by Goldman Sachs
HawaiiUSA Federal Credit Union
Kahuku Federal Credit Union
Online Savings Accounts Available in Hawaii
While residents of Hawaii don't have access to physical branches of many national banks, they can open accounts with online institutions. Here are a couple of choices that offer the best savings accounts in Hawaii.
Liberty Savings Bank
Liberty Savings Bank can trace its history all the way back to 1889, when it was founded in Ohio. Today, the financial institution touts itself as offering "big-bank technology with the friendliness of a small community bank."
While customers in some states can visit a branch, Hawaii residents can access Liberty Savings Bank via online and mobile banking. The bank also participates in an ATM network with multiple locations on the state's major islands.
As of this writing, Liberty Savings Bank has the best savings account in Hawaii in terms of its interest rate.
Liberty Savings Bank Pros & Cons
Learn More: Liberty Savings Bank Review
Patriot Bank
Founded in 1994, Patriot Bank maintains branches in New York and Connecticut, but its money market account is available in Hawaii via the Raisin (formerly SaveBetter) platform. This account – which combines savings with check writing privileges – offers one of the highest APYs currently available.
Only $1 is needed to open an account, money can be easily managed online, and up to $250,000 per depositor is insured by the Federal Deposit Insurance Corporation (FDIC).
Learn More: Patriot Bank Review
CIT Bank
As a division of First Citizens Bank, CIT customers get savings accounts that are backed by the largest family-controlled bank in the United States.
CIT Bank offers multiple savings products, all with above-average APYs and convenient online account access. Its Savings Connect account is especially attractive with its high interest rate and low minimum opening deposit.
CIT Bank Savings Pros & Cons
Learn More: CIT Bank Savings Connect Review
Citi Accelerate Savings
For those who feel more comfortable keeping their money in a large national bank, Citi offers an Accelerate Savings account that has an interest rate far exceeding the national average. That account comes with a robust collection of online and mobile money management tools. However, be aware that you need to link to a checking account, or a monthly service fee could apply.
Citi Accelerate Savings Review Pros & Cons
Learn More: Citi Accelerate Savings Review
Marcus by Goldman Sachs
Marcus is an online bank offered by the famous Goldman Sachs investment bank. It doesn't maintain any branches, but Hawaiian residents can use its online and mobile banking tools to manage their accounts. Marcus has 24/7 customer service, no fees, and no minimum deposit requirement. Plus, you can make same-day transfers of up to $100,000 to and from other banks.
Marcus by Goldman Sachs Pros & Cons
Learn More: Marcus by Goldman Sachs Savings
Best Local Hawaii Banks
If you would rather bank locally, credit unions are your best bet for a higher interest rate in Hawaii. Here's a look at two options.
HawaiiUSA FCU
HawaiiUSA is a federal credit union with branches on Oahu, Maui, Kauai, and the Big Island. Plus, it has nearly 300 surcharge-free ATMs located across the state. An account can be opened with as little as $5, and membership in the credit union is open to employees, retirees, students, and parents of students in Oahu or Maui schools. Those who are affiliated with nearly 5,000 select employee groups are also eligible to join.
HawaiiUSA FCU Pros & Cons
Kahuku FCU
As another federal credit union, Kahuku FCU is a small institution with a single branch on Oahu. However, it offers an APY that gives it one of the best savings accounts in Hawaii. Kahuku FCU was founded in 1937 to serve employees of the Kahuku Plantation Company, but today, membership is available to residents of seven communities and their families.
How We Picked: Methodology
We found the best savings accounts in Hawaii by analyzing savings accounts offered by online banks, local and regional banks and credit unions, and national banks. We looked at current APYs offered on savings accounts at over 25 banks, along with fees, requirements to open an account, availability of ATMs, access to customer service, and convenience of online and in-app banking.
Our top choices for savings accounts in Hawaii reflect bank offers and market conditions at the time of our analysis. Banks change their rates and other features regularly, so it's always a good idea to check the latest rates directly with any banks you're considering.
How to Choose a Savings Account in Hawaii
If you're looking for the best savings account in Hawaii, you should consider the following factors.
Interest rate
An account's interest rate obviously should factor high into your decision regarding what bank or credit union to use. Some national banks pay as little as 0.01%, but a few online banks exceed 1% APY now.
Fees
If possible, look for an account with no monthly service fee. Many credit unions and online banks offer no-fee accounts, but even some larger national banks will waive fees if you maintain a certain minimum balance.
Opening deposit
Depending on the bank, you may be able to open an account with any amount of money. Others may require a minimum opening deposit of $50, $100, or even $1,000 or more.
Other accounts available
While you don't need to do all your banking in the same place, it can be more convenient. Before opening a savings account, see what other accounts are offered by the bank or credit union. You may be able to use the same institution for savings, checking, loans, and investments.
Access
Online and mobile banking are commonplace nowadays, but don't assume they are offered by all banks. Similarly, you won't get a debit card with all accounts. Before signing up, make sure you understand how you can access and manage your money.
Customer service
If you run into trouble, how can you get help? Is there a toll-free number or chat function available? Or do you need to send an email or wait for a branch to open? You may never need customer service, but you should know how to use it before it becomes necessary.
Where Can You Open a Savings Account in Hawaii?
If you want to open a savings account in Hawaii, you have three main choices:
Online banks
For Hawaiian residents, online banks may offer the most flexibility since there is no need to wonder if a branch is available nearby. Instead, online banks use the internet and mobile apps to make it easy to manage money from anywhere.
Banks
Many national banks don't have much of a presence in Hawaii. Instead, First Hawaiian Bank, Bank of Hawaii, and American Savings Bank are the major players here. However, they may not offer the same APYs found in their online counterparts.
Credit unions
The interest rates offered at some credit unions can rival those of online banks. As member-owned institutions, credit unions also typically have lower fees than banks. The drawback is that you have to belong to a membership group to join, and small credit unions may have a limited number of branches and no online banking.
Hawaii Savings Accounts vs. Money Market Accounts
You'll notice that some banks and credit unions offer high-yield money market accounts rather than savings accounts. Here's how the two compare.
Minimum deposits
At many banks and credit unions, you don't need to minimum deposit to open a savings account, but money market accounts may be limited to those with several thousand dollars to deposit initially.
Withdrawal restrictions
In the past, the government limited withdrawals from both savings accounts and money market accounts to six per month. While those rules have changed, some institutions still limit how many times you can take money from these accounts.
Check-writing privilege
Check-writing privileges are the most significant difference between savings accounts and money market accounts. You normally don't get a debit card or a checkbook with a savings account, but they are usually standard with money market accounts.
FDIC insurance
Regardless of whether you choose a savings or money market account, your deposits will be protected by the FDIC for up to $250,000 per depositor at member banks.
The NCUA provides similar protection to participating credit unions. Just be careful that you aren't actually putting cash into a money market fund which is an investment account and not FDIC-eligible.
Frequently Asked Questions (FAQs)
Which Hawaiian bank is best?
It's hard to say because the answer depends on what you need from a bank. If you want to maximize interest, Liberty Savings Bank can be a top choice. But if you are more interested in personal service from a local branch, consider one of Hawaii's many credit unions.
What is the number one bank in Hawaii?
In terms of total deposits, First Hawaiian Bank is the largest in the state, according to the Hawaii Bankers Association.
Why are there no major banks in Hawaii?
National banks may choose not to establish branches in Hawaii for a number of reasons, including its distance from the mainland and relatively small population. What's more, the state has some well-established local banks, which means tough competition for newcomers. Still, Hawaiian residents can open online accounts through some major banks such as Citi.