The Best Savings Accounts in Maine for 2023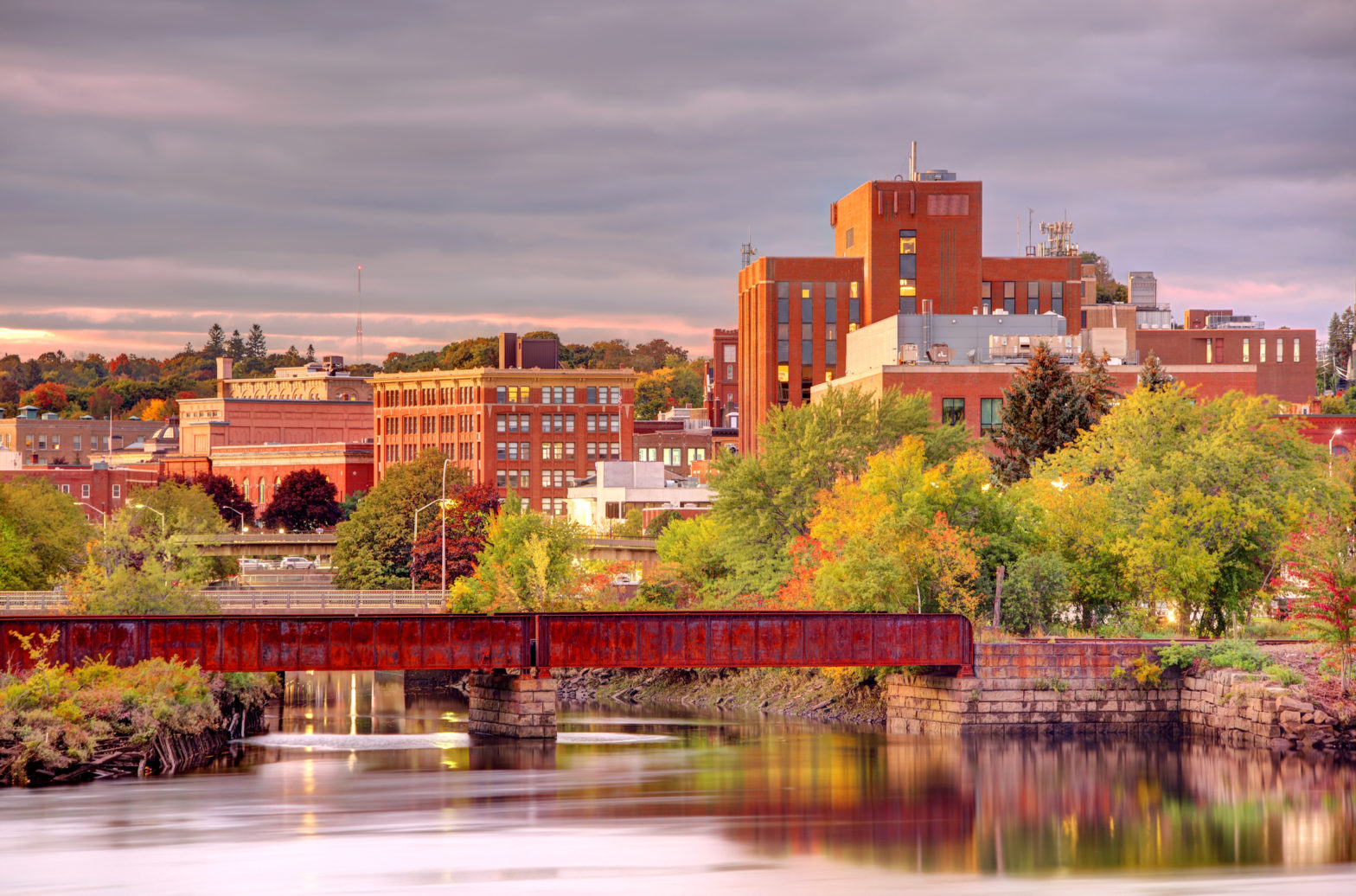 Maine is home to a number of financial institutions, including commercial banks, savings banks, limited purpose banks, savings and loan associations, and credit unions. According to the Maine Bankers Association, there are 29 retail banks located throughout the state.
If you live in Maine or would like to open a savings account there, you have a number of savings account options to choose from. Keep reading to learn which banks offer the best savings account for Maine savers.
The Best Savings Accounts in Maine
Marcus by Goldman Sachs
CIT Bank
American Express National Bank, Member FDIC
Synchrony Bank
Citi Accelerate Savings
Cport Credit Union
Saco & Biddeford Savings Institution
Compare savings accounts and find the best rates being offered today.
Online Savings Accounts Available in Maine
Online banks can offer competitive interest rates and low fees to savers. Here are some of the best online savings account options for Maine residents.
Marcus by Goldman Sachs
Marcus by Goldman Sachs is the online-banking brand of Goldman Sachs. Maine savers can open a 100% online-only savings account to grow their money.
Key Features
Competitive APY and interest rate applied across all balances
Backed by the financial expertise of Goldman Sachs
Savers pay no fees and there's no minimum deposit requirement
Same-day transfers of $100,000 or less to and from linked bank accounts
CDs are also available for savers
24/7 customer support if you need help or have questions
Marcus by Goldman Sachs Pros & Cons
CIT Bank
CIT Bank is a subsidiary of CIT Group. Maine savers can open high-yield savings accounts, CD accounts, and more.
Key Features
Savings Connect features one of the best APYs of any online savings account
Open Savings Connect with a low $100 deposit
Access your money via online and mobile banking
Remote check deposit
Easy online account opening and setup
American Express National Bank
American Express offers credit cards but you can also open high-yield savings accounts here. This account consistently rates as one of the best options for savers in Maine and nationwide.
Key Features
Savers earn an interest rate and APY that's well above the national average
There are no monthly minimums or fees required
You don't need to have an American Express credit card to open an account
24/7 customer service is available if you need help or have questions
Easy access to your money via online and mobile banking
Simplified online account opening
American Express National Bank Savings Pros & Cons
Synchrony Bank
Synchrony Bank is an award-winning online bank that offers savings accounts as well as money market accounts, CDs, and a variety of credit cards. Maine savers can open a Synchrony Bank high yield account online in minutes.
Key Features
Synchrony offers a competitive APY to savers
There are no minimum balance requirements or monthly fees
No minimum deposit requirement makes it easy to get started with saving
Savers can access and manage their money through online and mobile banking
ATM cards are available for savings accounts upon request
Tiered rates reward you with higher rates for higher balances
Synchrony Bank Pros & Cons
Citi Accelerate Savings
Citi offers a number of banking products, including the Accelerate Savings account. This high-yield savings account could be a great choice for Maine savers.
Key Features
Savers earn a high everyday rate, regardless of the balance
Auto Save feature makes it easy to build savings on autopilot
Access funds online or through mobile banking
Interest compounds daily and is paid monthly
There's no minimum opening deposit required to open an account
Link to a Citi checking account as overdraft protection
Citi Accelerate Savings Pros & Cons
A Look at Local Maine Banks
Online savings accounts are one option, but you might also be interested in where you can save locally. Here are two of the best local Maine banks for savings accounts.
cPort Credit Union
cPort Credit Union has branches in Portland, Augusta, and Scarborough. You can open savings accounts, as well as checking accounts, money market accounts, share certificates, specialty savings accounts, health savings accounts (HSAs), and individual retirement accounts (IRAs) once you become a member.
Key Features
Low $5 minimum deposit to open an account
Dividends are earned on average daily balances of $100 or more
Earn competitive rates on savings, money market, and share certificate accounts
Open an account in person at a local branch
Manage accounts online
Personalized customer service
cPort Credit Union Pros & Cons
Saco & Biddeford Savings Institution
Saco & Biddeford Savings Institution offers a number of accounts, including checking and savings accounts. Maine residents can also open HSAs, IRAs, and CDs.
Key Features
Mainely Preferred Savings offers tiered interest rates
ATM/debit access is included with a checking account as the primary account
Free direct deposit and automatic withdrawal
Free online and mobile banking access is included
No minimum balance is required for this account
Savers pay no maintenance fee
Saco & Biddeford Pros & Cons
How We Picked: Methodology
MoneyRates found the best savings accounts in Maine by analyzing savings accounts at online banks, local credit unions, national banks, regional banks, and local banks in the state. We looked at the most recent interest rates being offered on savings accounts at over 25 banks along with accessibility, requirements for opening and maintaining an account, fees, ATM access, flexibility, availability, and ease of use of mobile banking.
The best savings accounts reflect market conditions and bank APYs at the time of our analysis. Banks can and do change their rates and terms on a regular basis, so you should check with banks directly to see what they currently offer.
How to Choose a Savings Account in Maine
Choosing the right savings account matters because you want to keep your money somewhere that's convenient, charges low fees, and pays a great rate. These tips can help you find the best saving account in Maine for you.
Interest rate
Getting a great rate can help you grow your money faster. When comparing Maine savings accounts, consider the APY and interest rate and how they're applied. Some savings accounts listed here pay the same rate across all balances while others tier rates by balance.
Fees
Interest earnings can be offset by banking fees. As you look for the best saving account in Maine, consider what you'll pay for monthly maintenance fees and other fees.
Other accounts available
You may be interested in opening more than just a savings account. Many of the banks listed here offer savings accounts as well as money market accounts, CDs, checking accounts, loans, and credit cards. So finding the right bank can depend on what options you need for managing your money.
Opening deposit
Minimum balance requirements can vary from bank to bank. Finding the right bank in Maine can depend partly on how much you need to open your account and what minimum balance you may need to maintain to earn interest and/or avoid fees.
Access
One final consideration is how you like to bank. If you prefer mobile or online banking, then you may be comfortable with an online savings account. On the other hand, if you'd like to be able to visit a branch then you may prefer a traditional Maine bank or credit union instead.
Where Can You Open Savings Accounts in Maine?
In Maine and in other states, you generally have three options for opening a savings account. Here's a closer look at how they compare.
Online banks
Online banks are a popular option for savers since they tend to offer higher rates and charge fewer fees. The trade-off, however, is that banking online only usually means forgoing branch access. And in some cases, online banks may not offer ATM access to your savings either.
Banks
Traditional banks and savings institutions can offer branch banking access, and smaller, local banks may be preferable if you're looking for a more personalized experience. Compared to online banks, however, you're less likely to find higher rates at brick-and-mortar banks or savings and loans.
Credit unions
Credit unions are non-profits that their members own. You might opt for a credit union over an online bank or traditional bank if you meet membership requirements and are looking for more than just a savings account. Credit unions can also offer great rates on loans and lines of credit.
Maine Savings Accounts vs. CD Accounts
Savings and certificates of deposit accounts or CDs can help you earn interest on your money. But they don't exactly work the same way. Compare some of the main features of each account below.
Comparing Maine Savings & CD Accounts
Minimum deposits
The minimum deposit requirement for savings accounts may be much lower than for CD accounts. For example, you might be able to open an online savings account with $0 or $1. CD accounts, on the other hand, may require $500 or more to open.
Withdrawals
Federal rules no longer limit you to six withdrawals per month from bank accounts, though banks can impose limitations of their own. Going over the monthly limit could result in a fee.
With CDs, an early withdrawal penalty usually applies if you withdraw money before the CD matures. The fee is typically some or all of the interest earned.
Interest rates
Savings accounts usually have variable interest rates, meaning they can go up or down over time as their benchmark rate moves. Online banks tend to offer higher rates than traditional banks or credit unions.
CDs have fixed rates that are set for the CD term. Some banks do, however, offer "raise your rate" or "bump rate" CDs which allow you to increase your rate once or twice during the term.
Best uses
Savings accounts are good for holding money that you need to keep liquid and accessible. So you might use a savings account to hold your emergency fund. CDs, on the other hand, are usually better suited to saving for medium- or long-term goals.
Minimum balance
Savings accounts can have minimum balance requirements. For example, you may need to meet a minimum balance requirement to earn interest or avoid a fee. With CDs, there's always a minimum balance requirement to earn interest.
Frequently Asked Questions (FAQs)
How old do you have to be to have a savings account in Maine?
You'll need to be at least 18 to open a bank account in your own name in Maine. Parents can, however, open accounts for children or teens on their behalf.
What do you need to open savings accounts in Maine?
To open a bank account in Maine, you'll generally need proof of ID and either a Social Security number or other tax identification number. You'll also need money to make the minimum deposit if one is required.
Can I open a savings account online in Maine?
It's possible to open bank accounts in Maine online. Whether you can open a bank account online or whether you have to visit the bank or credit union in person depends on which financial institution you choose.