TIAA Direct: Banking for Teachers, Researchers, and Medical Professionals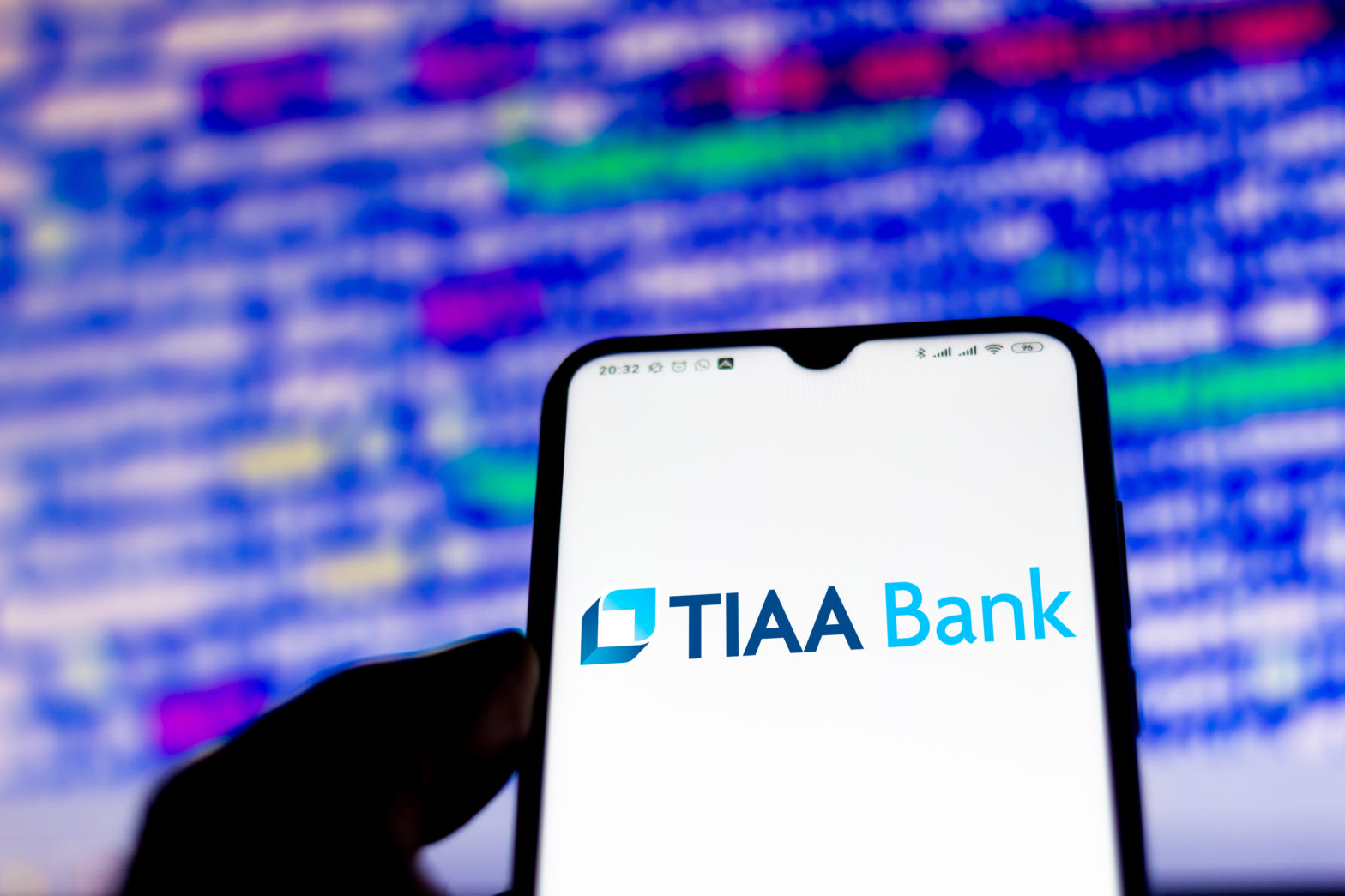 TIAA, better known as the Teachers Insurance and Annuity Association of America, has for nearly a century provided retirement services for professionals who work in a wide range of academic, cultural, government and research professions. It also runs a bank, TIAA Direct, that provides a full range of banking services.
History
TIAA Direct Bank is the banking division of the TIAA, a financial services organization based in New York City. TIAA got its start in 1918, funded through a $1 million endowment by the Carnegie Foundation.
TIAA was founded with a goal to provide retirement services for teachers. Today, TIAA provides a wide range of financial services for nonprofit workers, teachers, researchers, medical providers and government employees. The organization boasts more than $938 billion of assets under management, and has investments in more than 50 countries.
How much has TIAA grown? Today, the organization serves 5 million customers, has more than 12,000 employees, operates 157 offices across the globe and ranks No. 1 in assets among all financial firms serving nonprofit retirement markets.
Which Banks Have the Best Savings Account Rates?
Finding the bank with the best savings account to meet your needs is as simple as using our search tool. Try it now and find your high-interest savings account.
Checking Accounts at TIAA Direct Bank
TIAA Direct Bank offers its customers checking account services, including free checking. Though its checking account is truly free, it still earns interest.
The bank's Interest Checking account comes with no monthly maintenance fee and requires no minimum daily balance. To open the account, you'll need an initial deposit of $100.
The account generates interest based on the amount of dollars in it:
Balances between $0 to $9,999.99 (0.25 percent interest rate)
Balances between $10,000 to $24,999.99 (0.46 percent interest rate)
Balances between $25,000 and $99,999.99 (0.61 percent interest rate)
Balances $100,000 and above (also known as jumbo accounts) (0.71 percent interest rate)
Customers who bank at TIAA with its Interest Checking receive a debit card, a first order of checks at no charge, free bill-pay services and access to a network of free ATMs across the country. TIAA Direct Bank will reimburse customers up to $15 in ATM fees each statement cycle.
Savings Accounts at TIAA Direct Bank
TIAA Direct's High Yield Savings account also comes with no maintenance fee. This account also requires no minimum daily balance and a minimum opening deposit of just $100.
The savings account does generate interest, at 0.71 percent no matter your balance. Customers can transfer money from the savings account to other TIAA accounts and accounts at other banks.
Customers hoping to generate more interest, and those who can maintain a higher daily balance, can open a TIAA Direct money market account. This account also charges no fees and requires no daily minimum balance. To open a money market, though, you'll need a minimum opening deposit of $2,500.
Interest rates range from 1.00 percent for balances up to $99,999.99 to a maximum of 1.09 percent for balances of $100,000 and above.
TIAA offers a range of certificates of deposit (CDs). These come with no monthly maintenance fees but do require a daily minimum balance of $1,000. To open a CD with the bank, you'll have to come up with a minimum opening deposit of $1,000.
CD terms range from six months to 60 months, with interest rates ranging from 1.20 percent to 2.32 percent.