Credit Card Protection and Credit Safety Tips
MoneyRates has partnered with CardRatings for our coverage of credit card products. MoneyRates and CardRatings may receive a commission from card issuers. Opinions, reviews, analyses & recommendations are the author's alone, and have not been reviewed, endorsed or approved by any of these entities.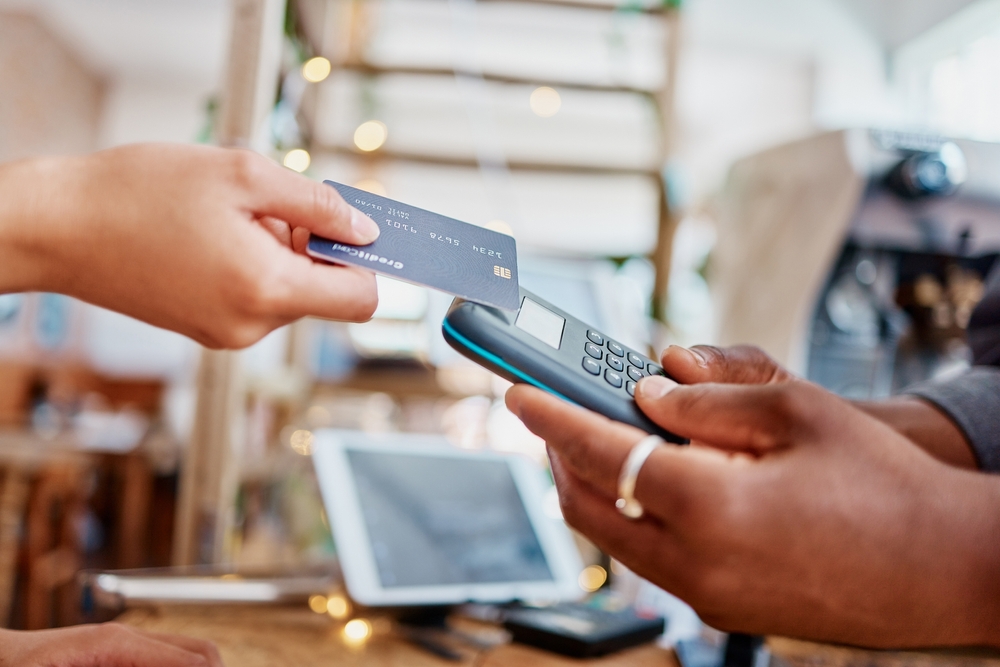 Using a credit card online is one of the great conveniences of modern life — but that convenience can also be costly if you aren't careful. You shouldn't assume that the technology you use to shop online couldn't also be used to make you a victim of fraud just as easily.
Even reputable companies have fallen victim to massive cyber attacks, which means that you need to take appropriate measures to protect your finances yourself. It's more important than ever to learn about credit card security and make it part of your online shopping routine.
10 Credit Card Safety Tips
Here are ten simple steps you can take to keep your credit card information secure when using the card online:
Do a security check Encryption technology scrambles personal information, such as your credit card number, as it is transmitted from your computer to the merchant's system. Look for clues that a shopping site is secure — these include:

an "s" at the start of the URL (https:// rather than the standard http://)
an unbroken key symbol or a closed padlock, which is often found near the URL or at the bottom of your browser screen (If you click on that symbol, security information should be displayed.)
membership in internet security programs such as BBBonline, Verisign, and TRUSTe

Know your retailer It doesn't take much to start a website; so unless you are familiar with a retailer, take the time to get some background information on them before you provide sensitive financial information like your credit card numbers.Make sure you can identify a physical address and contact information for the business, and check their local Better Business Bureau to see if the company's reputation is solid. Search and read any online reviews about the business too.
Use a dedicated card for online shopping You might want to open a credit card account specifically for online use. This would allow you to choose a card with a small credit limit so you can contain the potential for unauthorized charges.
Look for card-issuer protection programs When looking for a credit card to use online, consider those that offer strong consumer protection programs. You want a card from an issuer that protects its customers from liability for fraudulent charges.
Don't use your credit card on public computers or wifi networks It is too easy to tap into public machines and networks for the purpose of stealing information; plus, when you are outside your home, you can't always tell whether circumstances are secure for you to take out your credit card and start doing business. Shopping on your own device and on your home server is the safest way.
Review statements thoroughly Credit card fraud is not always conducted in big, obvious amounts. Sometimes criminals will make a series of small charges to steadily bleed an account over time, so go over every transaction line by line as you check your statements.
Check your credit report periodically You should check your credit report at least once a year. People are often unaware that their financial information has been compromised, but your credit report can help you spot whether any unauthorized accounts have been opened or whether fraudulent activity is damaging your credit standing.You can get free copies of your reports once a year through AnnualCreditReport.com from each of the three credit-reporting bureaus. Stagger the requests among the bureaus (one bureau report every 4 months) to stay on top of account activity throughout the year.
Research charitable organizations If you are thinking of making a charitable donation online, first take the time to research the organization, verify its website, and check the site's security protocols just as you would with a retail site.These cautionary procedures are important because, especially after disasters, criminals have been known to set up phony organizations that pretend to collect money for victims but exist only to steal credit card numbers. Don't let them turn your good intentions into their ill-gotten gain.
Keep PINs and passwords unpredictable In today's world, one can quickly get a little overwhelmed trying to remember multiple PINs and passwords. Even so, it is important not to fall back on predictable PINs like 1-2-3-4 or predictable passwords like a family member's name. Also, don't choose the same PIN or password over and over for multiple accounts because that would mean that, if a crook finds his way into one of your accounts, he'll have the key to open all of them.Take the greatest care when choosing PINs and passwords for financial accounts in particular. Also, if you write your PINs and passwords down, keep them in a very private and secure place in your home — never keep them at work, and don't carry them in your wallet.
Don't save your credit card information on websites Some websites give you the option to save the credit card information you enter, so it will be there and ready to use the next time you return to that site. As convenient as this might be, the more records you leave behind, the more opportunities you create for someone to steal your information. When given the option, don't choose to have a website retain your credit card details.
Criminals spend a great deal of time and effort trying to get their hands on credit card information, so you should take the trouble to make their job as difficult as possible.