What Are Credit Card Points and Miles Worth?
MoneyRates has partnered with CardRatings for our coverage of credit card products. MoneyRates and CardRatings may re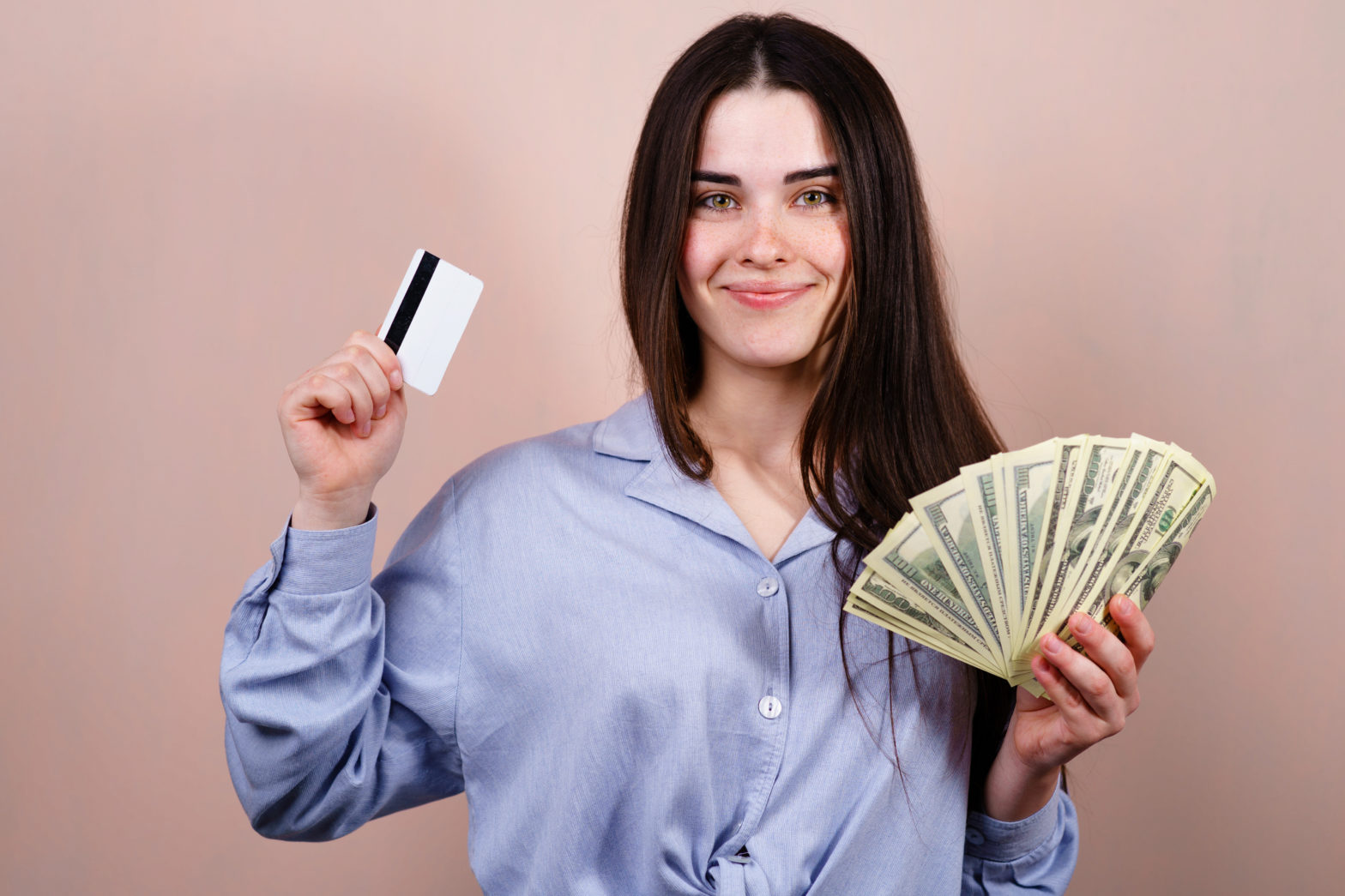 Credit card reward programs can slash the cost of travel and earn you valuable benefits and perks, so picking the best points credit card and the best credit card for miles only makes sense.
But how do these programs work?
How do you earn, redeem or transfer points or miles? Can you calculate their value on a cent-per-point or cent-per-mile basis?
Travel, Airline and Hotel Cards. Which Are Best?
Travel rewards cards break down into three main categories:
1. Credit card issuers' cards
These are branded with a credit card company's logo and deliver points that can be used for many travel (and often other) purposes. Example: CardNamediscontinued
2. Airline credit cards
These are principally branded with the airline's logo and give you miles that can be redeemed for flights. Example: CardNamediscontinued
3. Hotel credit cards
A hotel chain's branding is most prominent and you get points that can buy you free nights' accommodations. Example: CardNamediscontinued (All information about the Hilton Honors American Express Surpass® Card has been collected independently by MoneyRates)
Of course, nothing is that simple. For example, with some airline cards, miles can be used as points – and vice versa for certain hotel cards.
And it's important to realize that one mile racked up in a rewards program does not represent one mile you can fly. The term is just a marketing gimmick. So you're likely to need several credit card miles to travel a single mile in a plane.
What to look for

There are many factors to consider when choosing your plastic, including:

How much you like (and want to use) the airline or hotel chain
How easily you can earn points or miles, given your spending patterns
What perks are being offered: For airlines, free bag-checking and jumping lines and accessing lounges at airports can make all the difference. For hotels, free room upgrades and breakfasts can be similarly valuable
Your redemption options: How easily you can use your points and how flexible rewards programs are
What bonus offers are available when you sign up
What spending threshold you have to meet to get that sign-up bonus
Annual fees, if any
A card's annual percentage rate (APR) – though only if you plan to carry balances forward some months
How much miles and points are worth
There's no shortcut when you're choosing a new travel-related card. You really do have to weigh up the pros and cons of each one on your short list.
How to make your choice
You also have to decide whether the flexibility of general travel plastic (such as CardName) outweighs the perks offered by airlines and hotels. Your choice will almost wholly come down to your spending patterns and travel needs.
Of course, many people have more than one of these cards. And you can have multiple cards, too. But don't make a habit of applying for more than one at the same time or you may raise red flags with lenders and harm your credit score. Instead, space your applications out over several months.
Featured Credit Card –
CardName
The CardName has a solid reputation when it comes to travel credit cards. For frequent travelers, airport lounge access and concierge services are among the luxury perks that make the CardName card so desirable. Here's a brief rundown, but learn more about what else this card has to offer below.
How Much are Credit Card Points and Miles Worth?
Credit card companies tend to have similar business models. They generally receive similar interchange fees (the cut paid by retailers on every transaction) and have similar expenses. And yet the rewards they can offer their customers sometimes vary considerably.
But to make the most of them, you have to choose plastic based on your spending and lifestyle. Many offer double or even triple rewards for certain types of spending. But that's useless unless you spend significantly in those categories. And how you redeem rewards can also make a difference to their value.
What's a mile worth?
In June 2020, U.S. News & World Report published a report that revealed the value of various rewards. In other words, the newspaper calculated the dollar value per point or mile for each program, excluding taxes and fees.
And for airline miles, the variations were striking. But note that those variations may be wider or narrower depending on the day of the week and class that you want to fly when you redeem your rewards.
The most generous by far was the Virgin Atlantic Flying Club, which had miles worth 5.29 cents when redeemed for flights. At the other end of the spectrum came Frontier Airlines myFrontier with a value of 0.96 cents.
Only American Airlines AAdvantage and British Airways Executive Club had values over 2 cents per mile (2.58 cents and 2.51 cents respectively). All the other programs the paper looked at had values of between 1 cent and 1.71 cents (that higher figure was for Hawaiian Airlines HawaiianMiles).
U.S. News's calculations were based on the reward-to-dollar ratio on four economy, two first-class and two business-class round-trip flights.
You'll note that the most generous programs tended to come from airlines that specialize in long-haul flights.
That's an important point. Yes, you can earn rewards at a good rate for Virgin's loyalty program by making any types of purchases on your Virgin Atlantic World Elite Mastercard®. Indeed, you get three miles per dollar spent directly on Virgin Atlantic purchase and 1.5 miles per dollar spent on all other purchases. But there's no point in having those unless you (or someone to whom you wish to give or transfer your miles) want to go somewhere Virgin flies.
Cent per Point Rates for Hotels and Cruises
The basics of rewards programs for hotels and cruises are similar to those for airlines. So your travel dates (season and day of the week) and your room, suite or cabin class may affect the value you receive.
And, again, the variations are wide. So, for hotels, U.S. News reckons CardName points are worth 1.99 cents each whileCardName discontinued ones come in at 0.42 cents. In between, Marriott Rewards are 0.65 cents and Wyndham Rewards 0.96 cents.
For cruise line reward programs, Carnival Cruise Line FunPoints, Holland America Line Mariner Society and Princess Cruises Rewards shared top honors with 1 cent per point. Others were less generous, with Norwegian Cruise Line Latitudes Rewards the least at 0.45 cents, according to the newspaper.
Information related to the Hilton Honors American Express Surpass® Card has been collected independently by CardRatings and was neither reviewed nor provided by the card issuer
Redemption Options
Some of these credit card reward programs allow you to redeem miles or points for statement credits. Others let you gift or transfer some or all your points to someone else. And, presumably, it would be hard for a program to prove that you'd actually sold the rewards you "gave away."
But before you do so, check how much value you're going to receive. It may be way less than you'd get by using them for a flight, hotel stay or cruise.
However, this is being written at a time when the COVID-19 pandemic is still raging. And many are avoiding travel while some need all the cash they can get. If you're in that position, you may well be willing to part with your rewards for much less than their maximum value.
Side-by-Side Comparison of Our Picks
Travel Credit Card
Annual Fee
Regular APR
Bonus
Rewards
Credit Score Needed

CardName

AnnualFees

RegAPR

60,000 bonus points when you spend $4,000 on purchases in the first 3 months from account opening.
3x points on travel (after earning your $300 travel reimbursement) and dining as well as 1x points on all your other purchases

CreditScoreNeeded

CardName

AnnualFees

; See Rates and Fees

RegAPR

Earn 60,000 bonus miles after you spend $5,000 in purchases on your new card in your first six months.
Earn 3X miles on your Delta purchases and 1 mile per $1 on your other eligible purchases.

CreditScoreNeeded

; See Rates and Fees

discontinued

AnnualFees

RegAPR

130,000 Hilton Honors Bonus Points after making $2,000 in eligible purchases with your new card within the first 3 months of card membership.
12X Hilton Honors Bonus Points for every $1 of eligible purchases charged directly at a Hilton Portfolio hotel or resort. 6X Hilton Honors Bonus Points for every $1 of eligible U.S. restaurant purchases, U.S. supermarket purchases and purchases at U.S. gas stations. Earn 3x points per $1 for all other eligible purchases with your card.

CreditScoreNeeded
Best Credit Card for Points
There is, of course, no such thing as the best points credit card. What's best for one person may not suit another.
But if you're looking for a good all-rounder, check out the CardName card featured above.
CardName

signup bonus for new cardholders:
Earn 60,000 bonus points when you spend $4,000 on purchases in the first three months from account opening.
And you start earning 3x points on travel (immediately after earning your $300 annual travel reimbursement) and on dining and 1x points on your other purchases. You also earn 5X total points on flights and 10X total points on hotels and car rentals when you purchase travel through the Chase Ultimate Rewards portal.
Better yet, the value of your points gets a 50% boost when you use your points for travel purchases through the Ultimate Rewards® portal. So, for example, your 60,000 bonus points would be worth $900 toward your travel.
If you're looking for a flexible rewards card that's especially good for travel, we reckon this one deserves a place on your short list. But do explore others because, with credit cards, one size does not fit all.
To see the rates and fees for the American Express cards in this post, please visit the following links: CardName (See Rates and Fees)