Best Cash Back Credit Cards for September 2023
MoneyRates has partnered with CardRatings for our coverage of credit card products. MoneyRates and CardRatings may receive a commission from card issuers. Opinions, reviews, analyses & recommendations are the author's alone, and have not been reviewed, endorsed or approved by any of these entities.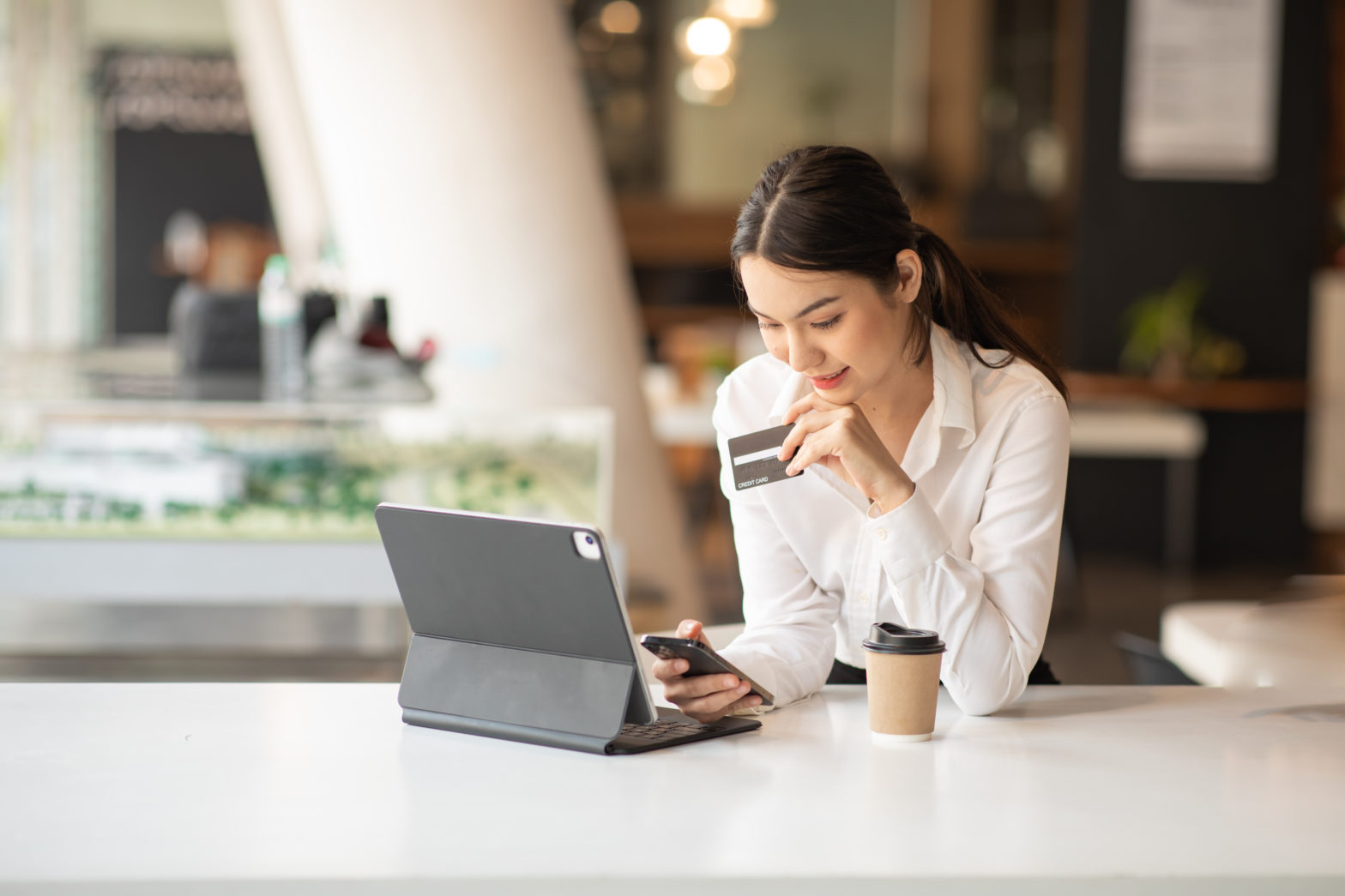 Regardless of what you buy or where you shop, cash-back credit cards can put money back into your pocket each month.
The best cash-back credit cards give you a rebate on every qualified purchase you make.
However, not all cards are created equal. Some may limit how much cash back you can earn, while others may only provide their highest level of rewards on specific categories of purchases.
Which cash-back credit card is the best?
The best cash-back credit card for you depends on individual preferences, such as whether you like rewards that never change or want to maximize your money back by taking advantage of revolving bonus categories.
MoneyRates has done the legwork of finding the best cash-back credit cards for a variety of situations by analyzing the cash-back cards currently available and determining what makes them stand out from the rest.
See which cards made the cut, get tips on how to maximize your benefits, learn what credit score you'll need to qualify, and more.
Best Flat-Rate Cash-Back Credit Card –
CardName
discontinued If you're new to cash-back credit cards, a flat-rate card can be the simplest way to get started.
These cards offer the same percentage of cash back on all purchases. Often, rewards on these cards are unlimited and don't expire so long as your account remains open.
Flat-rate cash-back credit cards are best for those who don't want to worry about spending tiers and bonus categories.
No matter what you buy or how much you spend, you always know exactly how much cash back is coming your way.
The following are our top picks for the best flat-rate cash-back credit cards. All are solid choices, but a high ongoing rewards opportunity takes CardName to the top of the list.
CardName
The Basics: With no annual fee and other benefits like an intro 0% APR on balance transfers for 18 months (then, RegAPR), CardName has a pretty exceptional offer. You earn 1% cash back on all your purchases and then another 1% back when you pay for those purchases; that means every purchase can be worth 2% cash back.
Thanks to that higher-than-typical flat-rate rewards earning opportunity, it's hard to do better with a flat-rate cash-back card.
CardName
The Basics: With the CardName, you get a competitive cash-back rate on your purchases. Rewards don't expire as long as your account is open, and you can redeem for cash, gift cards or a statement credit.
Cardholders get a host of other perks and services too, including 24-hour travel assistance, travel accident insurance and extended warranty coverage.
The Basics: For those with less than stellar credit, the CardName is a good entry-level option.
It does charge an annual fee, and you won't get a welcome bonus – but you do get perks such as 24-hour travel assistance service and extended warranty protection. Plus, you'll get unlimited cash back on all your purchases.
Best Tiered Cash-Back Credit Card –
CardName
Tiered cash-back credit cards pay out different levels of rewards depending on what is purchased. For instance, you may get 4% cash back when you eat out at a restaurant but only 2% cash back when you shop at the supermarket.
These cards are great for those who spend a significant amount of money in specific categories.
Some people apply for several tiered cards so they can get the highest earning rates possible in several categories.
Keep in mind that the default earning rate for purchases outside these special categories is usually 1%. That means that, if you aren't spending in the top-tiered categories, you may be earning less than what you'd get with a flat-rate cash-back card.
We think the CardName is hands-down the best tiered cash-back credit card, thanks to its impressive 6% earning rate at U.S. supermarkets (up to $6,000 spent annually, then 1%) and on select U.S. streaming services. However, the best card for you will be the one that maximizes rewards on the spending you do most.
The Basics: The CardName offers its members hefty cash back on purchases at U.S. supermarkets (6% on up to $6,000 spent annually, then 1%). Max out that 6% and that alone could result in $360 annually in cash back.
The Basics: With an annual fee of AnnualFees and other benefits like purchase protection, CardName has a pretty exceptional offer.
Freedom Unlimited® offers flexible redemption options including statement credits, direct deposits, gift cards and travel too. Plus, rewards accumulate as Chase Ultimate Rewards® points and can be combined with points earned through other cards to make this cash-back card a powerful travel rewards option as well.
The Basics: If you're looking for a card without an annual fee, the CardName is a solid contender.
It's best for those who dine out frequently or spend a lot on entertainment. However, it also earns a respectable 3% back at grocery stores (excluding superstores like Target and Walmart), making this a good choice even for the budding home chef.
The card's added perks include complimentary concierge service, travel accident insurance and extended warranty protection.
The Basics: The CardName is another good option for those who want to skip an annual fee.
This card has a competitive welcome bonus offer and offers 3% cash back for purchases at U.S. supermarkets, U.S. gas stations and U.S. online retail purchases on up to $6,000 spent in each category annually (then 1%), which are common expenses in many households.
Types of Cash-Back Credit Cards
The specifics of cash-back-rewards programs — what's offered and how they work — vary from card to card and can be complex. However, the best cash-back credit cards can be broken down into the following categories:
Flat-rate cash-back credit cards
These cards have the simplest rewards structure. They award the same amount of cash back on all purchases. Obviously, the higher the rate, the more cash you get back.
If, for example, you earn 2% on all purchases and you charge $10,000 to the card in one year, you'd accrue $200 in cash back. Credit card companies can modify those rates at any time, however.
Tiered cash-back credit cards
Other cards offer higher percentages on purchases in certain categories such as groceries, drugstore items, and gas, or for purchases from selected merchants. Some even feature bonuses for the first purchase or bonuses for spending a certain amount in a year. These are known as tiered cash-back credit cards.
Cash-back credit cards with rotating categories
These cards are a type of tiered cash-back credit card. However, rather than having permanent categories for higher cash-back rewards, these cards rotate through different bonus categories throughout the year. Typically, card issuers will change the categories each quarter.
Cash-back credit cards with cardholder-choice categories
The final type of cash-back credit card also uses rotating categories, but it lets cardholders choose the category rather than leaving that choice to the card issuer. This provides for the most flexibility possible to maximize cash-back rewards.
How Do Cash-Back Credit Cards Work?
To make the most of the best cash-back credit cards, you need to understand the ins and outs of how they work. That means knowing what fine print to read and the best ways to redeem your cash back once it's earned.
Cash-Back Credit Card Limitations
Most of these rewards cards have rules concerning usage and redemption. Here are a few to know:
Cap limitations
Some of these cards have a limit on the cash back you can get monthly, annually or both. For instance, an annual cap may mean you can't earn any more than $600 per year. However, many of the best cash-back credit cards don't have caps.
Redemption minimums
Sometimes you have to charge a certain amount on the card before your reward takes effect or before you can redeem your reward. With some cards, you may redeem your reward each time you meet the minimum; with others, redemptions can be done monthly or annually.
Expiration dates
Expiration dates on the rewards themselves are not uncommon. On cards with a rewards expiration date, if you don't retrieve your cash back by that time, you lose it.
Cash-Back Credit Card Fees
Cash-back rewards cards often have higher interest rates than cards without rewards, so it's best to pay any balance off in its entirety every month. Otherwise, interest will eat away at your cash rewards and you won't reap any true benefits.
Also, as with any credit card, check for the following fees and see which terms apply to them:
Annual fee
It's not unusual for rewards credit cards to have annual fees. Before you pay an annual fee, make sure the value of the cash back you expect to receive will offset the cost.
Balance transfer fee
Some credit cards offer a 0% introductory APR on purchases and balance transfers. You won't earn cash back on a balance transfer, and you could be charged a fee equal to 3-5% of the transferred amount. So make sure the interest savings will be enough to justify paying the balance transfer fee.
Foreign transaction fees
If you travel frequently, look for a card that doesn't charge foreign transaction fees. These fees usually run anywhere from 3%-5% of your transaction amount. Keep in mind, too, that these will be assessed if you buy an item from a foreign website in foreign currency. We primarily think of these fees as only affecting you when you travel, but they can crop up when you're shopping from the comfort of your own sofa.
How Cash-Back Credit Cards Give Cash Back
Your rewards with a cash-back credit card will most likely come in the form of cash. How you get that cash can depend on your card. Generally, you'll have one or more of these options:
Statement credit
Paper check
Automatic deposit to bank account
Use of cash-back rewards to make purchases on partnering sites such as Amazon
Gift cards
Travel
Merchandise
Most of these methods result in a dollar-for-dollar redemption. In other words, if you have one dollar of cash back in your account, you get one dollar for a statement credit or one dollar off your Amazon order.
Travel and merchandise can be a little tricky, though, since it's hard to know sometimes if you're getting the best value for your money. As a general rule, redeeming your cash back for cash rather than merchandise is the best advice.
8 Smart Strategies: Getting the Most Out of Your Cash-Back Credit Card
How do you get the most out of a cash-back credit card?
It starts by not having just one cash-back credit card. You'll probably want two or even three to get the most money back.
If that sounds overwhelming, don't worry. We have the process broken down into eight easy steps:
1. Select your cards
Start by selecting an everyday card. This will be a flat-rate cash-back card that is used for all your purchases except those covered by a tiered card's bonus categories.
Then, look for one or two tiered cash-back cards or cards with rotating or customer-choice categories. You'll want to find cards that offer the most cash back for the categories you shop most frequently, such as groceries or gas. However, don't apply for any cards just yet.
2. Apply for your cards strategically
Now that you have your best cash-back credit cards selected, you need a strategy for when to apply.
Why? Because you want to be able to comfortably spend enough to earn each card's welcome bonus and pay off the balance before any interest starts.
That means looking at your expected spending patterns and deciding when a particular card might be a good fit. Do you have any big expenses coming up that would help meet that requirement? If so, time your application for the card a month before the purchase will be made.
Also take into consideration whether a card's welcome bonus is higher than usual. Limited time offers are just that: limited. We don't know how long offers will last, so it's best to apply right away if a card has an enhanced bonus available and the application fits well into your lifestyle and needs at that moment.
Keep in mind that a rash of applications can have a negative impact on your credit score. They could also raise a red flag to card issuers who might think you're in a financial crisis and desperate for money.
To improve the odds of having applications approved, some people recommend applying for two or three cards on the same day and then waiting three to four months before applying for any additional cards. Others suggest applying for only one card every six months. However, there is no magic number for how long to wait between applications since each card issuer has its own evaluation standards.
If you have excellent credit and a stellar on-time payment history, waiting between applications probably isn't as important as it is for those with lower credit scores.
3. Separate cards in your wallet
As you receive and begin to use your cards, have a designated place in your wallet for each one. Storing them together increases the chances of pulling out the wrong one if you're in a rush in the store. Then, you'll have earned only 1.5% cash back at the supermarket instead of the 6% you could have gotten if you'd pulled out the CardName (assuming you're under the $6,000 annual spending cap).
Using a removable label to note the card's cash-back rate on the card itself can also be helpful. Whichever system you use, just be sure it makes it easy to quickly pull out the right card for each purchase.
4. Use cash-back cards for all your monthly bills
One way to maximize cash back is to use cards for monthly expenses in addition to everyday purchases. For instance, setting up payments from your CardName card for your phone and internet bills or using your CardName for utility bills if you've selected utilities as one of your choice categories.
It doesn't make sense, though, to use a cash-back card if a provider charges a fee for credit-card payments. There's no reason to pay a 3% processing fee in order to get 1.5% cash back. The only exception might be to earn a welcome bonus. In that case, it might be worthwhile to pay a fee if you'll earn $150 or $300 as a result. However, always do the math first to be sure.
5. Change cards when you hit spending limits
Once you hit the spending limit for a particular category, switch to a new card. Otherwise, you could miss out on valuable cash back.
For example, let's say you have a large family and charge $750 worth of supermarket purchases to your CardName each month. This gives you 6% cash back on your purchases. However, by September, you will hit the $6,000 spending cap for the category. After that, groceries will only earn 1% cash back, and it's time to switch to a new card, perhaps a flat-rate card that offers 1.5% or even up to 2% back on your purchases.
6. Create category and payment alerts
To ensure you don't miss the opportunity to activate or choose categories, set a calendar reminder on your phone or computer. You can also set up payment alerts through most credit-card accounts, and these will issue reminders of upcoming due dates. Don't forget that, with some cards, a missing or late payment could mean forfeiting some or all of your cash back.
7. Pay off your balance every month
Only charge expenses you can comfortably pay off each month. Once interest starts to accrue on an account, even the best cash-back credit card will cost more money than it earns in rewards. If you're having trouble making payments, stop using the card until you have paid off the balance and determined what caused the problem.
8. Regularly reevaluate your current cards
The highest cash-back credit cards are constantly evolving. Terms change, rates and fees fluctuate and welcome offers come and go. It's always smart to keep an eye open on what else is available for cash-back rewards. We also recommend doing a full evaluation of your cards once a year. Make sure they still align with your spending patterns and decide whether any annual fees you're paying are worth the rewards you're reaping.
What Credit Score Do You Need for the Best Cash-Back Credit Cards?
In general, rewards credit cards require applicants to have good to excellent credit scores.
While the magic number will vary by issuer, a credit score at or above 700 is usually considered good, according to the credit reporting company Experian. Some cards, such as the CardName, are available to those with lower credit scores, but they may charge an annual fee or offer fewer rewards than those provided by other cards.
If your credit score is lower than 700, consider taking some time to improve your credit before applying for a cash-back credit card. A better credit score will put you in the running for the best cash-back credit cards.
Methodology
MoneyRates' list of the best cash-back credit cards is certainly not exhaustive, because credit card terms change regularly. While there are other cash-back credit cards available, we've made it easier for you to review your options by analyzing a select group of some of the most popular and best credit cards with cash back. Factors we considered were weighted in the following order:
Percentage of cash back offered
Value of welcome bonus
Cost of annual fee
Bonus category options (greater weight given to cards with broad, rather than niche, categories)
Redemption options
Other card perks and benefits
To see the rates and fees for the American Express cards mentioned in this post, please visit the following links: CardName (See Rates and Fees); CardName (See Rates and Fees)