How to Pay Off Student Loans Early (Dos and Don'ts)
MoneyRates has partnered with CardRatings for our coverage of credit card products. MoneyRates and CardRatings may receive a commission from card issuers. Opinions, reviews, analyses & recommendations are the author's alone, and have not been reviewed, endorsed or approved by any of these entities.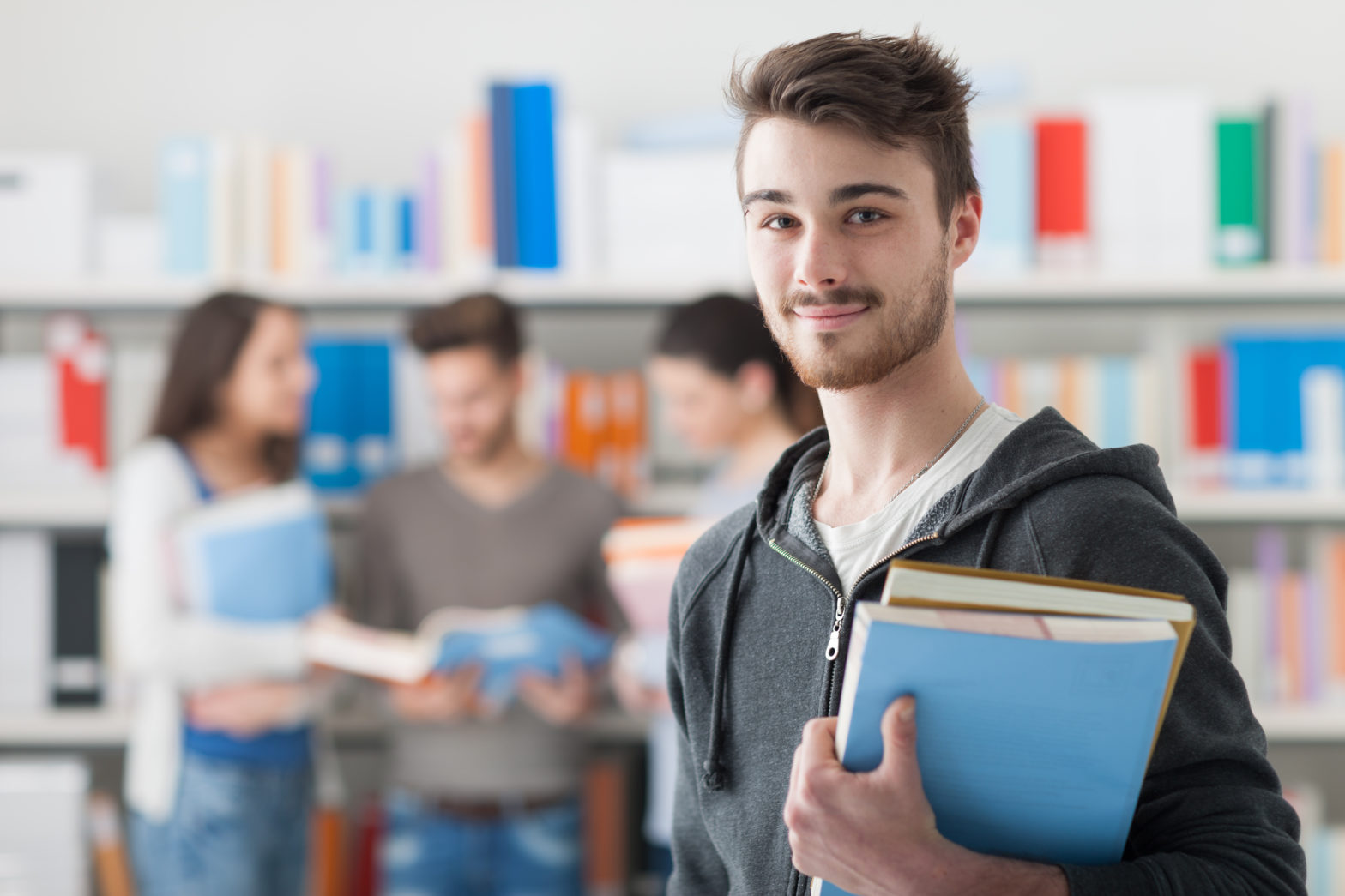 Recent studies have shown that student debt is keeping college graduates from moving on to the next stage of their lives. Many are putting buying a home, getting married, and starting a family on hold because of crippling balances.
Paying off college debt early can help you save money and get on with your life sooner. It's important that you learn how to pay off student loans fast – the right way – before embarking on a student loan repayment strategy.
Don't Just Send Extra Money
First, understand how your extra monthly payments are being applied to your student loans.
Sending in extra money each month or in a lump sum may not reduce your principal balance the way you expect. Without input from you, your student loan servicer could choose to hold the extra money and apply it to your future monthly payments. That won't reduce your principal balance or interest expense.
If you have more than one loan, the servicer might just apply the extra payment across all of your balances.
To get your student loan servicer to apply your extra payments toward your principal balance, you have to tell it in writing exactly how you want these payments applied.
Do Specify How the Payment Will Be Applied
First, list all of your student loan payments, the loan balances, and their interest rates. (Make two separate lists if you have both federal and private loans.)
Then decide which student loans to pay off first.
Rank your loans by interest rate, with the highest at the top. If two loans have the same interest rate, the one with the smaller balance should be first. That's the order in which you'll direct the lender to apply extra payments.
Next, write instructions for your lender(s). Here's an example of instructions that you can copy and use.
First, apply the money you send toward the minimum payments on all of your loans. This covers accrued interest and a small amount of the principal.
Next, direct extra money to the principal balance on your loan with the highest interest rate (and provide the account number).
If multiple loans have the same interest rate, the money should go toward the loan with the lower balance first. You'll list the account by number in the order that you want the additional payments applied as each account is paid off.
If you refinance your student loan(s), apply payments from another lender to your accounts in the specified order.
You can email your loan servicer or send it by certified mail to verify that the company has received it. Save a copy of these instructions.
Don't Carry More Debt Than Necessary
If you're still in school, you don't have to make payments on your loan principal and interest. That means the lender adds the interest to your balance, month after month. Upon graduation, you'll pay interest on the interest and have a larger repayment burden.
You can reduce that burden by staying on top of your repayment schedule while still in college. If you can afford it, don't wait to start paying until you after you leave school. It is preferable to check on loans each year so you understand who your servicer is and how much interest is accruing.
While doing this, you might even be able to start reducing your loan balance by making payments when you can. If you have a work-study job or earnings throughout the year, you can pay down any and all interest accrued to avoid capitalization of interest at graduation.
Even once you leave school, student loan payments generally don't start becoming due until six months later. During that time, interest charges continue to build up and are added to what you owe. However, you can start reducing that balance before the six-month grace period is over.
Since federal student loans do not have any pre-payment penalties, you can use gift money received at graduation or at any time while still in school to pay down the principal during the six-month grace period.
By paying interest on student loans while still in college (at least some of it), you'll prevent (or at least slow) the growth of your loan balance. That will make it easier for you when you begin paying off your loan balances.
Do Know Snowballs and Waterfalls
If you have multiple loans, paying them down in the right sequence helps you get ahead of your repayment schedule. This process boils down to paying above what is required and targeting interest on loans with higher rates. The order for repaying student loans faster incorporates two strategies: the waterfall and the snowball.
The waterfall method means directing extra payments toward repaying the loan with the highest interest rate first. Once that loan is paid, take the money you were using for that account and add it to the payment on the account with the next highest interest rate – until all accounts have been zeroed out.
The snowball method involves paying off the account with the smallest balance first, then adding that payment to accelerate repaying the next smallest, and so on.
You pay the least amount of interest by using the waterfall method. But if two accounts have the same interest rate, paying the smallest balance first provides an incentive and a sense of accomplishment.
Don't "Set It and Forget It"
It would be a mistake to assume that your loan servicer will receive your instructions and follow them exactly without fail. Verify that all the funds you sent to your servicer were withdrawn from your checking account and that nothing has been held back for next month's payment. Then check your student loan balances to make sure the extra payment was applied as you wished.
Make a habit of doing this every month.
If your loan servicer isn't applying the extra payments correctly, contact it and request that the error be corrected. Some borrowers prefer to send in the regular payment by the due date in one check or transfer and make the additional payment separately, indicating the account to which you want it applied. That can make your intentions clearer to the servicer.
Do Use Cash Back Credit Cards to Help Repay Student Loans
You can't actually put student loans on a credit card. But Sallie Mae has created credit cards that pay cash back (1.25% as of this writing) and, if you use that cash to pay down your student loan balance, the company adds a .25% bonus payment.
You don't need special cash back rewards cards to speed up your student loan repayment, however. Other cards also give you cash back, and some offer more than the 1.5% you'd get using the Sallie Mae card for student loan repayment. The same rules apply regardless of which card you use:
Shop carefully to find a card offering the most cash back on the purchases you make regularly.
Don't spend on things you don't normally buy just to get rewards. You'd be better off not making the purchase and sending that whole amount to your student loan servicer instead.
Don't carry credit card balances. If you have difficulty with spending, adding credit cards is not a good solution for you.
Any money-saving strategy you can employ will help, as long as you put the savings toward student loan repayment.
Don't Forget Zero-Interest Credit Cards
You may also use zero-interest balance transfer cards to help pay down student debt. Zero-interest cards feature an interest-free period that can range from six months to nearly two years. That allows you to direct a lot more money each month toward principal reduction. Keep in mind that card issuers charge a fee for this; 3% is typical.
Ask your credit card issuer how to make a balance transfer payment to reduce or wipe out your loan balance. Provide your student loan provider and account number.
The credit card company might send a balance transfer check to student loan servicers, or it might deposit money to your bank account, and you then pay off your student loan from there.
Be very sure that you're getting a balance transfer and NOT a cash advance – or you'll find yourself paying fees and interest you did not expect. Find out how your credit card company operates and make sure your student loan servicer will accept that form of payment.
Don't advance more than you can repay during the interest-free period. The normal credit card interest rate will kick in eventually, and it will almost certainly be substantially higher than your student loan interest rate. So be careful and borrow conservatively.
Do Consider Effects of Restructuring
It doesn't always make sense to replace student debt with other accounts or to repay your debt faster.
Ask yourself, "Should I pay off my student loans?" before deciding "how" to pay off student loans. If you're expecting to be eligible for some sort of student loan forgiveness, there's no point in paying any more yourself than necessary. That also applies to income-driven repayment plans or deferrals if you go back to school.
On the other hand, federal student debt is notoriously hard to get out from under. You can't normally discharge it in bankruptcy. If you replace it with private debt and experience a financial catastrophe in the future, you'd at least be able to have it written off in a bankruptcy court.