Bank Fees Survey Mid-2014 – Fees Hit New Highs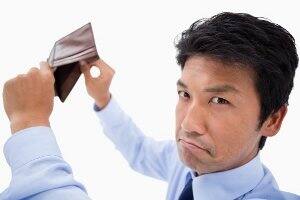 The gap between expensive and inexpensive banking grew wider in the first half of 2014. But which side of the divide you choose is still up to you — and your banking habits.
A new survey of checking account fees by MoneyRates finds that average fees rose to new heights across a number of categories in the first six months of 2014. But the survey also indicates that free checking is still available to customers who choose their bank wisely and follow responsible banking habits.
Bank charges on the rise
Fees on checking accounts come in several forms, and MoneyRates's semiannual survey measures changes in the most common types: monthly maintenance fees, overdraft fees and ATM fees. This survey is based on checking accounts offered by banks in the MoneyRates Index, a composite of the 50 largest U.S. banks plus 50 smaller institutions. The survey also measures account start-up minimums and the minimum balances necessary to qualify for a waiver of maintenance fees.
Here are some examples of how banking has gotten more expensive since the end-of-year 2013 survey:
The average monthly maintenance fee has risen by 15 cents, to $12.69. This means that it costs the average customer more than $150 a year just to keep a checking account.
There are fewer free checking accounts, defined as those with no monthly maintenance fees. The percentage of checking accounts with no such fees dropped by about 1.5 percentage points, to 28 percent. This is the lowest percentage of free checking accounts measured by the survey since it began in 2009.
Overdraft fees are up by 45 cents per transaction, to an average of $32.48.
The average minimum amount required just to open an account is up by $6.74, to $400.45.
The average minimum balance required to qualify for a waiver of the monthly maintenance fee rose by $724.69, to $5,440.
The fee banks charge their own customers for using an out-of-network ATM rose by 7 cents, to an average of $1.52.
Oddly enough, the only area in which fees slipped slightly was in the surcharge banks impose on non-customers for using their ATMs. This fee fell by 4 cents, to an average of $2.51.
A different world at online banks
Since the financial crisis, banks have been grappling with a combination of higher regulatory costs and lower returns, and many banks have responded by increasing fees and minimums. However, it's a notably different world if you look at the distinction between online-based checking accounts and those serviced by a traditional branch network.
Most notably, the average monthly fee for an online account is $8.61, compared to $12.95 for a traditional checking account. Plus, online banks are far less likely to even charge such fees. Fifty-eight percent of online checking accounts still have no monthly maintenance fees, compared with just 25 percent of traditional checking accounts.
Overdraft fees are also cheaper for online accounts, at an average of $29.18, compared with $32.78 for traditional checking accounts.
It even requires far less money just to start an online checking account: The average minimum required to start an online account is just $98.40, compared with $428.08 for traditional checking accounts.
Online accounts represent a cost savings for banks, as it saves them on everything from the paper to print statements to the personnel to staff branches. With more and more people preferring to shop and conduct other business online, online banking is increasingly viewed as a convenience by customers. That combination of lower costs and greater convenience can make online banking a win-win for many consumers.
The high costs at big banks
If online banking is where the bargains are, big banks — defined here as those with more than $10 billion in deposits — are where customers are likely to find the highest costs. The average monthly maintenance fee at big banks is $14.50, whereas it is in the $11 range for both small banks (those with less than $5 billion in deposits) and mid-sized banks (those with between $5 billion and $10 billion in deposits). Large banks are also more likely to charge such fees, as just 19 percent of big banks offer checking free of monthly maintenance fees. For both mid-sized and small banks, that number is more than 30 percent.
The higher cost of bigger banks makes sense. Extensive branch systems were once thought of as a source of strength, a key advantage of size. As banking has evolved though, those branch systems have increasingly come to represent a higher cost of doing business. Most deposits still reside with these big banks, but consumers should be aware that these higher costs are being passed along to them.
Customize your banking
Despite the rise in bank fees in recent years, you can still minimize or even eliminate your checking account fees. The key is to make smart choices, and to customize your choices according to your situation and banking habits. Here are some examples:
Try banking online. You might find it more convenient, and you will probably find it cheaper.
Look for special offers that apply to your situation. Examples would be special checking accounts for seniors or students that come with no monthly fees.
Opt out of overdraft protection. Just five overdrafts would typically cost you more than the average monthly maintenance fee for an entire year.
Choose a bank with convenient ATM locations. This can help you avoid surcharges for using out-of-network ATMs.
The cost of banking has risen persistently over the past several years. However, there are still ways consumers can use smart choices and responsible banking habits to resist this trend and keep their checking accounts free.
More from MoneyRates:
Best savings accounts 2014
IRA CDs: Low risk, reliable rewards