Worst States for Banking 2014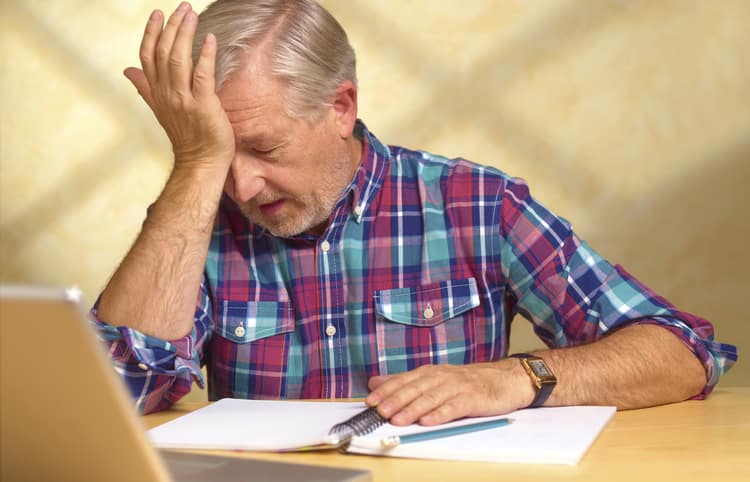 Gone are the worst days of the financial crisis, when banks were failing at a pace of more than 100 per year. Does that mean the worst days for banking are over? For bank customers in some areas, the answer may be an unequivocal yes. But for other places, the answer may be less certain, according to MoneyRates.com's 2014 Best and Worst States for Banking study.
This study was based on the following criteria:
Breadth of choice. This was based on the number of active banking institutions based in each state, according to FDIC statistics.
Stability. This was determined by the percentage of each state's banks to fail during 2013.
Quality of service. This was based on the average "Power Circle Ratings" of major banks serving each state, according to the 2014 J.D. Power U.S. Retail Banking Satisfaction Study.
Competitive rates. States were ranked according to the availability of top-10 banks from MoneyRates.com's quarterly America's Best Rates survey, which identifies the top savings account rates and money market rates in the country.
After peaking at 157 in 2010, bank closures have slowed in each of the past three years, so the system overall is more stable. However, the after-effects of the banking crisis are being felt in other ways. In an effort to restore profitability, some banks are cutting staff and branches, which means less service for their customers. Meanwhile, savings account and money market account interest rates have been cut to nearly zero, though they are lower at some banks than at others.
What all this means is that while the banking industry as a whole may no longer be in dire shape, some banks and their customers are still suffering. MoneyRates.com identified where banking conditions are the weakest to determine these 10 worst states for banking.
Worst states for banking 2014
Based on the criteria above, here are the 10 worst states for banking in 2014:
Nevada. Much of the banking crisis was brought about by a collapse in the housing market, so it makes sense that banking conditions are worst in a state that suffered especially from the crash in real estate. Nevada's banking community had just one failure last year, but out of a limited field of just 46 banks, that was enough to give it the second worst failure percentage in the country. That limited amount of choice was eighth worst nationally, and banks in Nevada had the fifth-worst average customer service ranking.
Arizona. Three of Arizona's 71 banks failed last year, giving it the highest failure percentage in the country. Banks serving Arizona also ranked in the bottom 10 for their average customer satisfaction score.
Connecticut. Connecticut also suffered from a relatively high bank failure rate in 2013, and offers a somewhat limited range of home-grown choices.
Washington. Customer service ratings and breadth of choice are below average in Washington, and the state had one of the 10 highest bank failure rates last year.
Alaska. Though the state suffered no bank failures in 2013, it ranks dead-last in customer satisfaction, which might be related to its dead-last ranking in breadth of choice.
Rhode Island. Like Alaska, Rhode Island suffers from a limited amount of choices (third lowest) and poor customer satisfaction (ninth lowest).
Minnesota. The big problem with banking in Minnesota is service. The average customer service rating among banks serving the state was the second worst in the nation, behind only Alaska.
Idaho. There were no bank failures in Idaho last year, but the state ranks fifth-worst for breadth of choice, and barely escaped a bottom-10 ranking for customer satisfaction.
Florida. With four banks going under last year, Florida had the most failures in the nation, though having a relatively large number of banks based in the state kept it to only fifth-worst in this category. Florida's average customer satisfaction score was also well below average.
Wisconsin. Wisconsin ranked in the bottom 10 for stability, and was clearly below-average in customer satisfaction.
For consumers, the important thing to remember is that even in states where banking conditions are generally poor, there are almost always choices to be made. By shopping carefully for their next bank, consumers in the above states can make the best of a bad situation.
Didn't see your state on this list or the Best States for Banking list? Check the full 50-state rankings to see where it placed.