Best Savings Accounts in New Jersey for 2023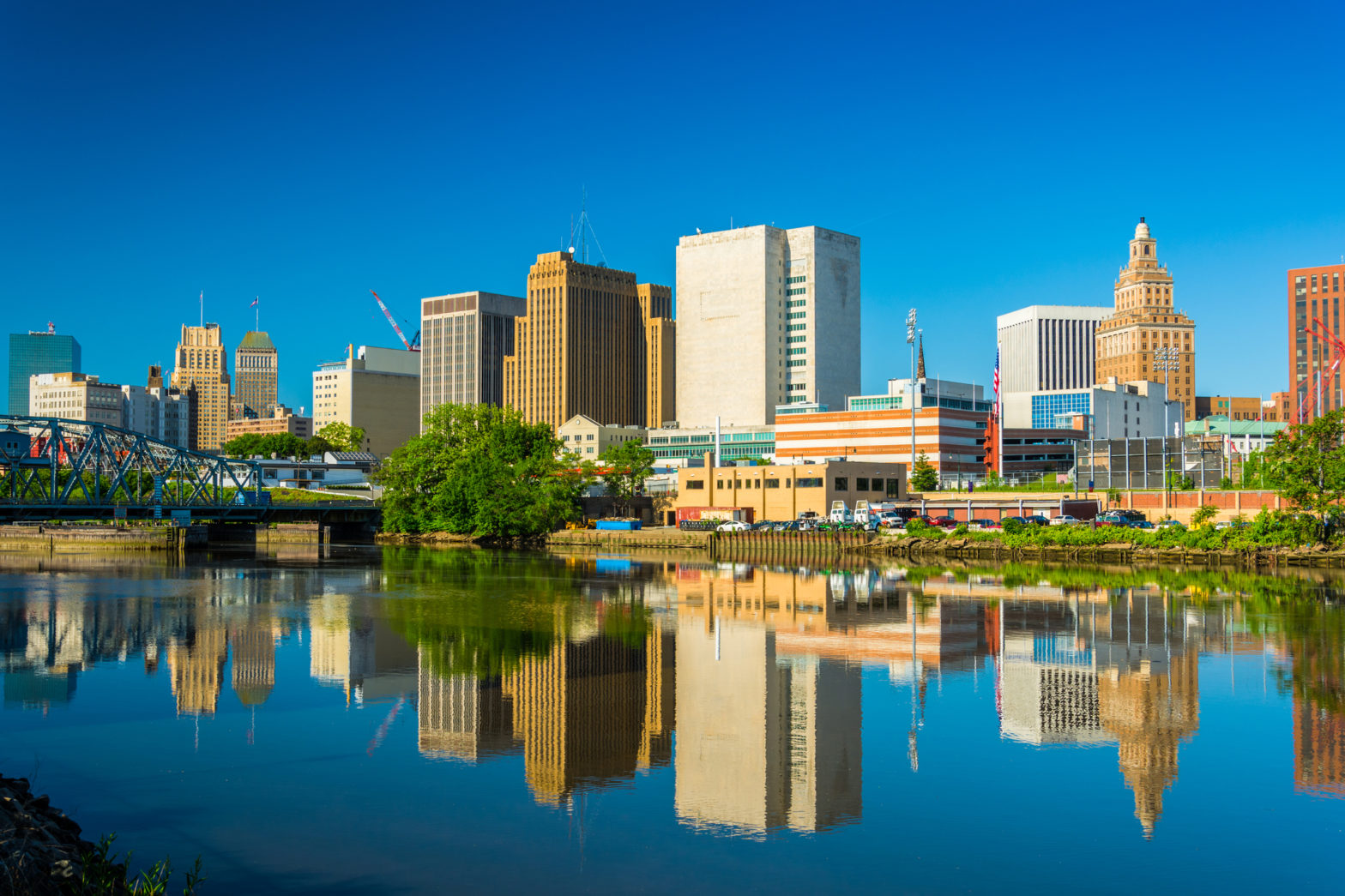 New Jersey is home to over 300 banking institutions, not including online banks that are approved to operate in The Garden State.
Among those financial institutions are numerous options for high-yield accounts, including savings accounts. Narrowing down those options can be tough, but that's where strong reviews come into play.
We can help you choose the best savings account in New Jersey for your financial needs.
The Best Savings Accounts in New Jersey
Citi
Synchrony Bank
SFGI Direct
Ally Bank
American Heritage Credit Union
USALLIANCE Financial
Find Banks With the Best Savings Account Rates Fast
Explore savings accounts at online and traditional banks and find the best rate and terms for you. Compare savings accounts and find the best rates being offered today.
Online Savings Accounts Available in New Jersey
Are you ready to open a savings account in New Jersey? You can do that easily online. Here are some of the best online bank account options.
Citi
While Citi made a name for itself in the credit card business, but the bank has now branched out to banking products.
The Accelerate Savings from Citi doesn't require a minimum to open the account but does charge a monthly service fee unless you make one qualifying deposit each month, one bill pay transaction each month, or maintain a minimum balance of $1,500 in the account (assuming it is linked to a checking account).
A $4.50 maintenance fee is levied if the account drops below $500 each month.
Pros
Numerous branches across the nation
Easily waived fees
No ceiling on what you can earn in interest
Cons
Savings is available only as part of a bundled checking/savings package
Synchrony Bank
Synchrony Bank offers a high-yield sales account with no minimum deposit, no minimum balance, and no fees. However, it's on a tiered interest system, so only those who deposit higher amounts of money will see the most advantageous interest rates.
Withdraw your money from any ATM that hosts the Accel or Plus logo and pay no fee; using other ATMs that result in a charge can earn a maximum of $5 refunded. The Perks Program offers even more perks and upgrades.
Pros
Easy online banking interface
No minimums and no fees
Helpful online calculators
SFGI Direct Savings
As a division of Summit Community Bank, SFGI is home to a savings account that requires only $1 to earn interest but requires a minimum of $500 to open the account.
Expect robust customer service with easy-contact representatives available six days a week during typical banking hours.
There are potential fees, such as those for paper statements; check closely or call to ask about fees before doing anything outside the norm with this account.
The initial deposit is limited to $25,000.
Pros
Start earning interest on only $1
Strong customer service
Cons
The initial deposit is limited to $25,000
Ally Bank
Ally Bank requires no minimum balance and charges no maintenance fees, but the best interest is earned by those accounts with $25,000 or more.
A unique approach to savings with "buckets" to set your priorities allows more control over your finances, especially when used in conjunction with goal trackers.
Occasional "boosters" give you a bonus for meeting certain thresholds or completing certain tasks, making saving money quite enjoyable.
Customer service is also quite good here, with representatives available by phone 24/7.
Pros
"Boosters" that might help you earn more money
Unique savings tools
24/7 customer service
A Look at Local New Jersey Banks
A big national or online bank can provide you with many tools to control your money, but they might be lacking that personal touch. Local New Jersey banks can provide the financial instruments you need with the local banking you want. Here are a few places to open a savings account in The Garden State.
American Heritage Credit Union
With 31 locations, including several in New Jersey, American Heritage Credit Union is home to a wide variety of financial options for members, including the share savings account and the high-yield savings account, both of which accrue interest.
Tiered interest rates provide the best advantages for those who deposit $25,000 or more.
A daily balance of at least $10,000 is required to avoid the $10 monthly fee for the high-yield savings account. These accounts can be linked to at least one of seven other savings account options.
Pros
Numerous branches in New Jersey and Pennsylvania
Several interest-bearing savings account options
Cons
Tiered savings rates
High minimum balance requirement
USALLIANCE Financial
Those looking for banking solutions in New Jersey, New York, Connecticut, and Massachusetts can take advantage of USALLIANCE Financial, where the high-dividend savings account can provide a wealth of interest.
In addition to the 11 branch locations, there are over 5,600 shared co-op branches and over 30,000 surcharge-free ATMs across the nation.
There are no monthly maintenance fees and a $500 minimum balance to begin earning interest.
Though those with higher amounts earn more interest with this account, those who open a MyLife Savings Account earn high interest on only the first $500.
Pros
Numerous surcharge-free ATMs
Several savings account options
Cons
Different tiers for different accounts can be confusing
High minimum balance requirement
How We Picked: Methodology
MoneyRates found the best savings accounts in New Jersey by analyzing savings accounts at online banks, local credit unions, national banks, regional banks, and local banks in the state.
We looked at the most recent interest rates being offered on savings accounts at over 25 banks, along with accessibility, requirements for opening and maintaining an account, fees, ATM access, flexibility, availability, and ease of use of mobile banking.
The best savings accounts reflect market conditions and bank APYs at the time of our analysis. Banks can and do change their rates and terms on a regular basis, so you should check with New Jersey banks directly to see what they currently offer.
How to Choose a Savings Account in New Jersey
Banks know that you're looking for the best possible interest rates and more when you try to choose the best savings account in New Jersey.
That's why they will offer up a wealth of options to get your business.
Comparison is key: Here are the things you should be looking for.
Interest Rates
Many banks will offer what appears to be significant interest rates on a high-yield checking account, but there could be a catch.
Tiered interest rates mean that only the highest dollar amounts, usually at least $5,000 or more, will get that stated rate.
Other amounts will still make interest, but it will be lower.
Regardless, keep in mind that with savings accounts, the rate is not locked in and can change.
Fees
Though many banks do charge fees, they often provide a way to easily waive those fees, such as carrying a minimum daily balance.
There might be fees for things like wire transfers and paper statements. One of the most common "hidden" fees is the charge assessed when you use a non-branded ATM.
Opening Deposit
Some banks require an opening deposit of $500, while others require no deposit at all.
Keep in mind, however, that the opening deposit is not the same as the minimum required balance.
A bank that requires no opening deposit will often give you a grace period of one statement cycle, during which you will be expected to deposit enough into your account to meet the minimum balance or face a maintenance fee.
Access
Some banks offer ATM cards to allow you to access your money anytime you want, but others don't offer cards at all.
In that case, you must go to a branch (if there is one) or simply move your money around online if you want to take it out of your savings account.
Customer Service
Some online banks provide bare-bones customer service, but that might be just fine if you are hands-on with your money and don't need help.
Other banks offer 24/7 customer service calls to a real person or real-time chat. Some banks have branches that are open during typical banking hours.
Where Can You Open a Savings Account in New Jersey?
There are three solid options for banking in New Jersey: online banks, traditional banks, and credit unions. Each has its pros and cons. Here's what you need to know to make an informed decision.
Traditional Banks
These are the banks you grew up with — the big buildings in the middle of town with branches here and there throughout the area.
These banks might be rather local, with only a few branches, or they might be big national banks that have branches throughout the country.
Mobile and online banking vary in strength and offerings, depending on the bank. They are insured by the FDIC.
Online Banks
These banks are entirely or mostly online. They can focus strongly on one or two products, or they might be full-service, with everything from checking and savings accounts to large mortgages and loans.
With online banks, expect a very robust online banking platform and mobile banking options.
Keep in mind, however, that personal service is often at a minimum with an online bank, so it pays to be handy with your money yourself. These are insured by the FDIC.
Credit Unions
These are much like traditional banks but are usually more community-oriented and have a stronger personal connection to their depositors.
Credit unions are often full-service with almost every conceivable financial vehicle.
On the other hand, they might have fewer branded ATMs and no national branches, making it tough to access your money without fees.
Credit unions are insured by the NCUA.
New Jersey Savings Accounts vs. CDs
There are a few very good options for gaining interest and saving money in New Jersey.
One of those is the certificate of deposit, also known as a CD.
These financial instruments offer higher interest rates than savings accounts (in most cases), but your access to the money is limited for a set period.
Here's how savings accounts and CDs stack up next to each other:
Accessing Your Cash
If you are okay with a set amount of money staying in an account for anywhere from a few months to a few years, a CD might work for you.
Be sure the money you put into the account is something you won't need in the event of an emergency.
If you're not sure or you want to be able to access your money at all times, a savings account is a better bet.
Compare Interest Rates
Your interest rate on a CD is usually higher than the rate on your savings account.
That interest rate is locked in for the set period of time you agreed to. This means if interest rates drop, you still get the good interest you signed up for. However, there is a potential catch: If interest rates rise, you're still locked in at what is now a lower rate.
Potential Fees and Penalties
CDs don't have any fees, but they do have a penalty for early withdrawal. That penalty could wipe out your interest earnings altogether. Savings accounts have fees, but you can usually get these waived by meeting certain expectations.
Savings Account APY in New Jersey
Savings accounts in New Jersey financial institutions accrue interest. Interest is compounded on these savings accounts daily, monthly, or quarterly.
It is most common for interest to compound daily but be applied to your account monthly. Each financial institution varies on whether they offer simple interest or compound interest.
Simple interest is when interest is accrued based solely on the amount of money that you have deposited into your account. While this used to be commonplace, most savings accounts no longer use this method.
Compound interest is accrued based on the money that you deposit in addition to any interest that has previously been earned.
Calculating How Much Interest You'll Earn on Your New Jersey Savings Account
You can figure out how much money you have made in interest on your savings account by calculating the number yourself or via tax documents. A compound interest calculator can help you figure out how much interest you'll earn in the future based on a number of key factors related to your account.
Your bank will send you a 1099-INT form sometime in January of every year based on the previous year's interest earnings. This form lays out all interest income earned at that bank.
How Much Tax Do You Pay in New Jersey for Interest You Earned?
In New Jersey, there are multiple tax brackets, ranging from 1.40% to 10.75%. Based on your annual income from all sources, both wage and non-wage, you are categorized into one of these tax brackets. New Jersey residents are subject to state income tax and federal income tax.
FAQs
Should I consider a mutual fund instead of a savings account?
That depends on how much risk you want to take. Though a savings account's interest rate could change, you aren't in danger of actually losing your hard-earned money. A mutual fund is for those who are okay with a more volatile product that could result in greater dividends.
Isn't a high-yield checking account the same as the savings account option?
The differences lie in the amount of interest — which is usually higher with savings accounts – and the purpose of the account. Checking accounts are designed for money to flow in as deposits and out as checks, withdrawals, and bill-pay transactions. The money in a savings account is likely to sit there long enough to garner more interest.
Are credit unions better than banks?
They aren't better, they're just different. If you want more of a hometown feel and personal touch, a credit union will usually give you that. A bank, however, can usually be handled entirely online without the need for another person to help you with transactions. Some online banks don't have branches at all.