How to Get the Best Savings Rate from Banks
Our articles, research studies, tools, and reviews maintain strict
editorial integrity;
however, we may be compensated when you click on or are approved for offers from our partners.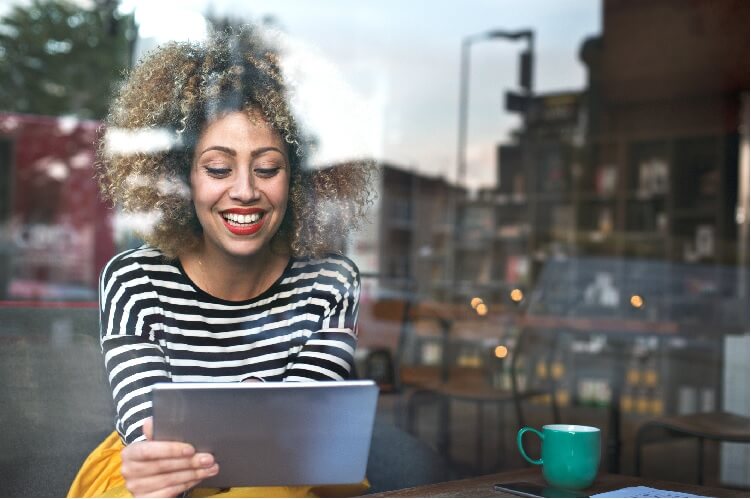 If you pay attention to financial news, you've probably heard that now is the time to refinance your house. Interest rates are near historic lows, and that's great news for homebuyers.
However, it isn't such great news for your savings account. That's because the same economic forces that keep mortgage rates low also keep savings rates low. The Federal Reserve is keeping its rates down to help the economy grow, and most banks take a cue from the government when setting their own percentages. As a result, national deposit rates have been hovering near zero.
You can earn more though. Some banks reward customers with their best savings rate if they deposit more money, consolidate their accounts or go online. Here's a look at some of the ways to give your savings interest a boost.
1. Bank Online
Hands down, the easiest way to get the best savings rates is to bank with an online institution. Since these banks don't have to maintain expensive branches, they operate with lower costs. That, in turn, means they can pass along higher rates to you.
In our most recent review of the best savings rates, nine of the top ten institutions were online banks. These include the following:
Of these, Axos Bank is currently offering the highest base interest rate of any bank – 0.61% at the time of this writing. That's ten times more than the national deposit rate right now. The bank doesn't charge any maintenance fees and has no monthly minimum balance requirements although you do need $250 to open an account.
Explore savings apps and find the best rate and terms for you.
2. Use an App
Now that online banking has become mainstream, some financial technology companies have taken the next step by developing apps that include a savings component. If you are open to managing your money in a new way, this can be an opportunity to get better savings rates.
For instance, Affirm is an app that let's people make purchases and pay off the balance over three to 12 months. But it also offers savings accounts that are currently paying more than the national average. That's more than the online banks above, and there are no fees or minimums required. Money deposited into Affirm savings accounts is held in Cross River Bank and FDIC insured up to federal limits.
Chime is another example of an app that offers above-average interest rates. It's designed to help people build their credit, but it also comes with a savings account that pays 0.50% right now. There are no account minimums or fees with Chime, and the company partners with several banks to hold money and provide FDIC insurance.
3. Join a Credit Union
Credit unions are member-owned financial institutions and often pay more than banks when it comes to savings interest. rates Your local credit union may be able to provide a competitive rate, but if not, there are online credit unions you may be eligible to join.
For instance, military members, veterans, and their family members, along with Department of Defense civilian employees, are eligible to join Navy Federal Credit Union. The credit union is currently paying 0.25% interest, and there is only a minimum $5 initial deposit required.
4. Make a Large Deposit
If you can make a large initial deposit, that opens the door for higher interest rates at some banks. For instance, Popular Direct offers 0.45% APY on its Select Savings accounts, but you'll need to make a $5,000 minimum deposit to start.
Citizens Access is another option for those with significant savings. A $5,000 initial deposit is needed for a savings account at the online bank, and your cash will earn 0.40% APY. There are no fees once the account is open.
5. Grow Your Balance
Some banks have tiered savings accounts that earn interest based on the balance in the account. Usually, the best savings rates are saved for those with larger balances. Tiered savings accounts don't seem as common in larger national and online banks, but they can be found in many community banks.
For instance, American Plus Bank is a community bank headquartered in Arcadia, California. As of October 2021, it offers a personal savings rate of 0.25% on balances up to $9,999. At $10,000, the interest rate increases to 0.30%, and with a balance of $100,000 or more, the rate tops out at 0.43%.
6. Consolidate Your Banking Services
Some banks and credit unions reward customers who do more of their business at the institution. For instance, iGOBanking gives savers a 0.50% bonus rate with its iGOSavings Plus accounts so long as account holders keep a $1,000 average monthly balance in their iGOchecking account.
Varo Bank also has a great deal. Those who keep a positive balance in their bank and savings account and receive direct deposits of at least $1,000 each month are eligible for a 3% APY on their savings. However, to get that savings rate, you need to keep your savings account balance below $5,000. If you exceed that amount, the interest drops to 0.20%, which still isn't bad compared to the national average.
Many traditional banks also offer what is known as relationship savings rates, but these rarely come close to the interest rates offered online. Consider the Bank of America Preferred Rewards Program. Those with a combined $20,000 deposited in Bank of America and/or Merrill accounts gets a 5% boost in their savings interest rate. However, even with the boost, that means savings accounts only earn 0.02% APY.
Go for a Walk
Finally, we come to a truly innovative way to earn extra interest on your savings. FitnessBank sets its savings rates based on how many steps a person takes every day. The best savings rate – 0.55% — is reserved for those whose activity exceeds 12,500 steps. For couch potatoes, the lowest interest rate offered at the bank is 0.15% APY.
Deposits at FitnessBank are FDIC- insurance, and the bank tracks step activity by connecting an app to a customer's fitness device, such as a FitBit or Apple Health. There are lower step requirements for seniors, and a $100 deposit is required to open an account.
While not for everyone, a FitnessBank savings account may be ideal for someone who wants to pad their wallet while trimming their waistline.