The Power of Micro Savings Accounts: Building Wealth One Penny at a Time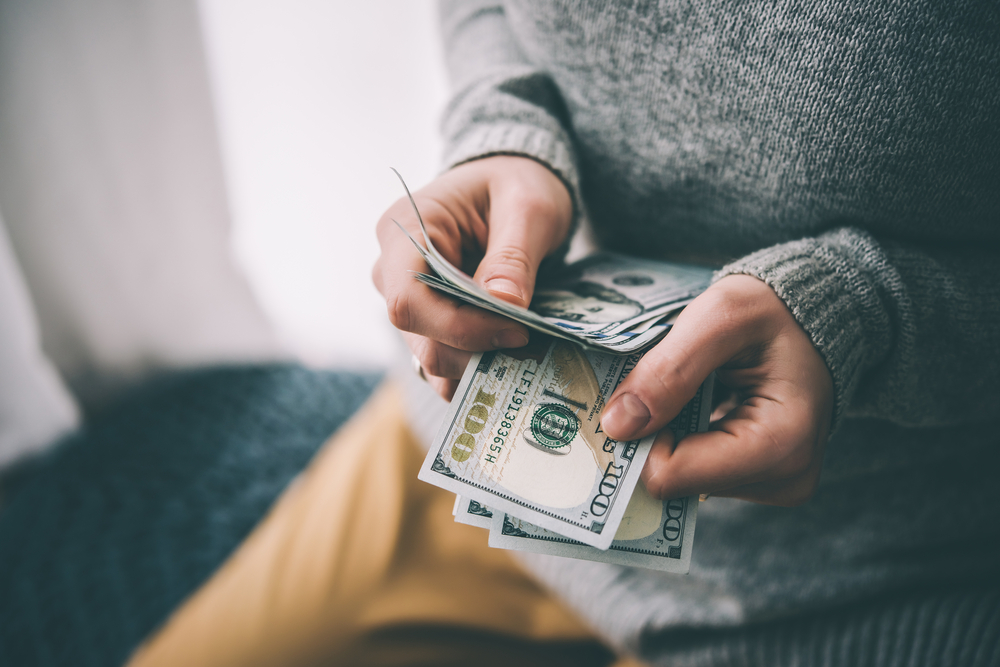 Saving money does much more than provide you with financial security and added peace of mind. It alleviates stress and sleepless nights spent fretting over money. It allows you to pay for necessary and emergency expenses. A healthy savings account is also an essential starting point for making investments that can increase your net worth.
You may use almost every penny of your paycheck just to make ends meet. However, you can still save money with a micro savings account.
What Is Micro Saving?
Micro savings accounts were created to help people with limited income save money. Even if you live paycheck to paycheck, you may still be able to put a few dollars into a micro savings account. Over time, you might be surprised at how much you've been able to stash into your micro savings account.
Micro savings accounts can help more Americans save money, a trend that has been on the decline since the early 1960s. According to the U.S. Department of Commerce, Americans saved $0.08 for every dollar they earned in 1962. In 2012, that number was less than $0.04. Although the Federal Reserve reported in 2019 that American households have an average of $41,000 in savings, those numbers don't reflect the reality of millions living hand-to-mouth.
Find the Best Savings Account Rates
Savings rates, even for micro savers, are higher than they've been in 15 years. If you're using a traditional, big-name bank, you're probably missing out on these rates.
Here are our top picks for those who want to earn the highest interest on their savings.
How Micro Saving Works
Micro savings accounts work much like regular savings accounts, but some significant differences exist.
Micro savings accounts can help lower-income Americans put money into savings by eliminating common savings account structures such as minimum account balances, account maintenance and transaction fees, and minimum deposit requirements.
You can start a micro savings account with just $10 (or less) and contribute as much as you can as you begin building up a savings account that can provide an essential financial hedge against unexpected or emergency expenses.
Many mobile apps allow you to automatically make small deposits into your micro savings account when you get paid. Others may round up ATM card transactions and deposit the change into your micro savings account.
Who Is Micro Saving For?
Micro savings is rooted in underbanked and unbanked lower-income communities, as well as in developing nations. Unbanked and underbanked are terms that describe areas where residents lack convenient access to traditional banking services or impoverished communities where residents forgo banking services altogether.
A 2021 Federal Deposit Insurance Corporation survey of unbanked and underbanked households found that approximately 5.9 million U.S. households were unbanked, while another 18.7 million households were underbanked. The primary reason given for not using traditional banking services was that there simply wasn't enough money to meet minimum balance requirements. Other factors include high and unpredictable fees, adverse credit, and past banking history.
Micro saving accounts eliminate all these concerns among unbanked and underbanked households. They also can be a good fit for young people trying to save money for the first time and families who historically have found it challenging to put money aside.
What Kind of Consumer Would Benefit Most from This Product?
Suit-and-tie-wearing banking customers with healthy paychecks don't need to look into the benefits of micro savings accounts. Instead, these accounts are for unbanked and underbanked individuals and people living in poverty. According to the U.S. Census Bureau, nearly 38 million Americans were impoverished in 2022.
Micro savings accounts could also benefit people who work full time but live paycheck to paycheck. They likely haven't set aside any rainy day funds, so they lack any financial buffer in the event of an emergency or even from missing work for a few days due to illness.
Putting small amounts of money into a micro savings account can help all these people create a small nest egg that can grow over time and provide financial liquidity if needed.
Benefits of Micro Savings Accounts
There can be many potential benefits of starting a micro savings account.
Perhaps the most significant is that people who have long felt they can't save money truly can. Savings is an attainable goal, especially because you start small and save small. Rounding up $0.10, $0.20, or $0.30 on ATM card purchases most likely won't negatively impact your bank account, yet that money will begin to grow.
You also can set up your micro savings app to transfer $1 into your account every time you use a debit card to purchase gas or groceries. Over time, you could save hundreds of dollars and hardly notice that small extra charge.
Here are five additional benefits of micro savings accounts:
Low-risk
In the FDIC survey mentioned above, another main reason why people stated they don't have banking accounts is because they don't trust banks. Since your deposit amounts are small, there's little risk involved with opening a micro savings account.
Past Banking and Credit History Don't Matter
Poor credit and adverse banking history can be difficult obstacles to overcome. However, these banking roadblocks are removed with micro savings accounts.
No Account Minimum
With a micro savings account, you don't have to meet minimum account opening or minimum balance requirements. You can open an account with a few dollars and contribute as much as possible.
Out of Sight, out of Mind
Parking money into a micro savings account removes it from your primary finances. You'll probably adjust and find that you don't miss the extra $5 or $10 now going into your micro savings account.
An Eye on Spending
Once you start saving, you may place renewed focus and tighter scrutiny on your spending habits to maximize your savings opportunities.
These are a few potential benefits of having a micro savings account. Your personal financial situation will determine which ways micro savings provides the most benefits.
Why a Micro Savings Account?
A micro savings account can help you kickstart better savings habits and also lead to reduced frivolous spending. Over time, you can reach personal savings goals that once seemed unattainable.
Creating good saving and spending habits is vital throughout life. Here are five other reasons why a micro savings account makes sense:
1. Boost Your Savings
Watching your savings grow can be quite addicting. A micro savings account can be another critical tool to help you boost your personal savings.
2. Consistency
Want to get good at something? Do it over and over again – then do it some more. Saving is a lifelong habit that requires constant reinforcement.
3. Grow Your Savings by Investing 
Certain micro savings accounts allow you to invest your savings in exchange-traded funds, which gives you the potential to grow your net worth even more.
4. Savings Triggers
Micro savings apps can help you become the best tipper you know. Set up as many rules as possible and transfer a few bucks to your account whenever you make restaurant and other retail purchases.
5. Set Bigger Goals
If your micro savings app doesn't allow you to make investments, consider moving that money into an investment account or Certificate of Deposit once you hit a specific target, like $1,000. It's a way to help you reach even larger savings goals.
Once savings become a routine part of your life, you'll sharpen your focus on all your financial goals. Eventually, with dedication, you may find that you've attained them.
What's the Difference Between Micro Savings and Regular Savings?
You typically need a minimum amount to open the account with a regular savings account, which is often around $25. To avoid monthly maintenance fees, you'll need to set up automatic transfers from your checking account into your savings account, keep a minimum balance (which could be several hundred dollars), or have direct deposit into the account.
Micro savings accounts work much differently. You can set up automatic transfers from your paycheck or ATM charge rounding so all your spare change goes into your micro savings account. You also can set up rules that take an extra $1 (or any other amount) every time you make certain purchases – consider it a tip for yourself. With many micro savings apps, You won't have to worry about monthly fees.
Examples of Micro Savings Platforms
There are quite a few micro savings apps from which to choose, and they all have different features and benefits. We've highlighted a few for your convenience:
Acorns 
Acorns is a micro investing platform, so you can utilize the savings from spare change rounding to make small investments that could potentially grow into a decent nest egg. You can make investments with as little as $5. Pricing starts at $3 a month, while a premium account costs $9.
Stash
Stash is another micro-investing app for novice investors. The basic plan starts at $1 a month, but a premier plan will cost $9 monthly.
Qapital
Qapital takes a set-it-and-forget-it approach to savings. You can create different rules to save money each time you swipe a debit card or make specific purchases.
Chime
while Chime is not technically a bank, it has partnered with several well-known banks to offer useful banking services to people who are comfortable banking online and want an easy and safe way to start saving small increments of their earnings.
Other apps or services worth looking into include Oportun (formerly Digit), Empower, and online savings accounts such as those offered by Sofi.
Bottom Line
If you are constantly strapped for cash, it may seem like you can't save money. You can. Micro savings accounts were designed with you in mind.
It takes some discipline and extra focus, but you'll find that you can save money by doing it in small increments. A micro savings account can change your whole financial landscape by providing the tools to finally put some money into a savings account. You won't have to come up with a $100 bill or similar to open the account, and you won't have to pay any ongoing fees.
Think of the tortoise and the hare – the slow and steady approach won the race. Start your journey to financial health with the same process.
Frequently Asked Questions
What do I need to start a micro savings account?
Many micro savings apps require a government-issued identification card to open an account.
Are there any disadvantages of micro savings?
Not really. Saving money, no matter how little the amount, is rarely a bad thing. You may find that you could be saving more, though, which can be viewed as a disadvantage.
Is my money safe?
Micro savings apps that are FDIC insured are guaranteed up to $250,000.