Best Ways to Use 100,000 Credit Card Points
MoneyRates has partnered with CardRatings for our coverage of credit card products. MoneyRates and CardRatings may receive a commission from card issuers. Opinions, reviews, analyses & recommendations are the author's alone, and have not been reviewed, endorsed or approved by any of these entities.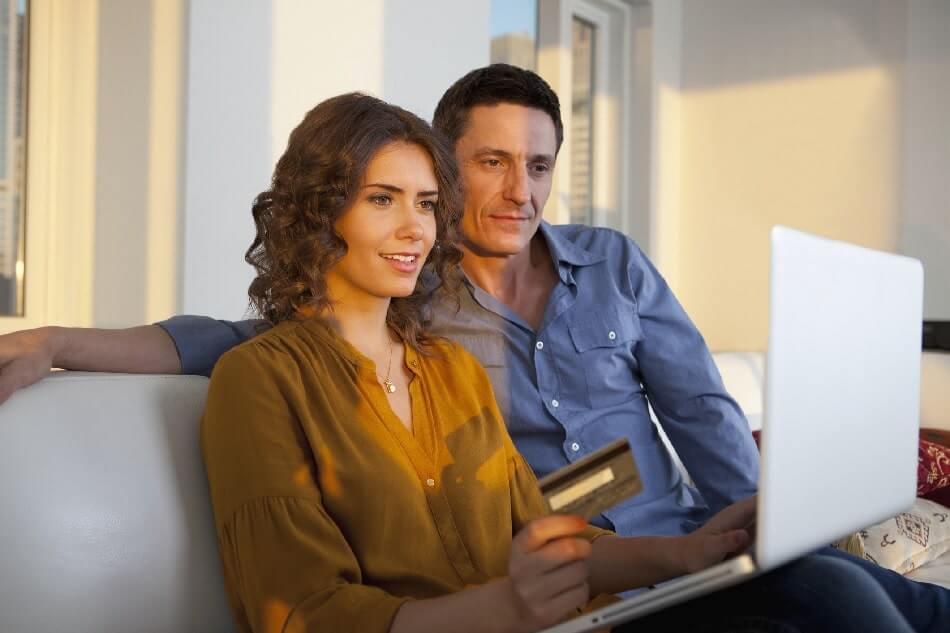 If you've been thinking about getting a new credit card, now could be the time. Credit card companies are upping the ante to lure in new customers after the pandemic, and we're seeing some stunning credit card sign-up bonus offers.
Take the CardName, for example. Recently, it had an offer of 100,000 Chase Ultimate Rewards bonus points to new cardholders; while that offer is no longer available (it's now 60,000 points after spending $4,000 in the first three months), it's a nice example of what issuers have been offering lately.
Not only are some of the best sign-up bonuses available right now, but some cards are offering double or triple points for everyday spending categories such as gas and groceries. That means it won't take long to earn major credit card rewards.
But what are you going to do with all those points once you have them? Here are our best suggestions for using your sign-up rewards.
How Does 100,000 Points Translate to Dollars?
Before we get to the suggestions, though, let's talk about how much value you'll get from 100,000 rewards points.
The answer depends on your specific card and how you're redeeming your points. Many rewards cards value one point at one cent so your 100,000 point credit card sign-up bonus is worth $1,000.
However, if you redeem for travel, you might get even more value out of your points. For instance, 100,000 points earned with the Chase Sapphire Preferred card can be redeemed for $1,250 worth of travel when booking through the Chase portal.
For this reason, review all your options before redeeming credit card rewards to ensure you are making the most of your points.
Now, onto the best ways to use 100,000 credit card points.
Book Travel Through a Credit Card Portal and Go Somewhere New
After spending the last year close to home, you may be ready for new scenery. Use those sign-up rewards to cross a travel destination off your bucket list.
As mentioned above, redeeming Ultimate Rewards Points through the Chase travel portal can boost their value. In fact, if you're a Sapphire Preferred® cardholder, points are worth 25% more when used this way. That means 100,000 points can be worth up to $1,250 on flights, hotels and more.
However, travel portals for other credit card rewards programs, such as American Express Membership Rewards Points, don't offer this perk. In that case, you may be better off with a different travel redemption strategy.
Transfer Points to Another Loyalty Program
Most major travel cards have partnering loyalty programs, many of which will allow you to transfer points on a one-to-one basis. Doing so can open up a world of new travel redemption opportunities.
For instance, you may be able to squeeze 13 domestic American Airlines flights out of 100,000 points if you redeem them through the British Airways Avios program. Or you could fly in luxury to Asia by redeeming for a business class flight after transferring points to Singapore Airlines KrisFlyer program.
Maybe you need a place to sleep. In that case, transfer your Chase Ultimate Rewards points to the World of Hyatt program. There, you can redeem points for a night in a top-tier hotel or use them for as many as 12 nights at category 1 properties.
Of course, not everyone wants to travel. Fortunately, there are other great ways to use your points.
Gift Credit Card Rewards Points to Charitable Organizations
If you're feeling generous, you can donate your Chase Sapphire Preferred-earned points. Now through December 31, 2023, the credit card issuer is offering a Pay Yourself Back option that, like redemptions through the travel portal, offers a 25% boost in value when you redeem your points for statement credit to cover donations to a list of eligible charities.
That means 100,000 points could be worth a $1,250 donation to non-profits such as Feeding America, Habitat for Humanity, United Negro College Fund, and American Red Cross, among others.
To use this option, first make a donation with your card to one of the participating charities. Then, from your Ultimate Rewards account, you can request reimbursement for eligible gifts using your points balance.
Online Shopping Spree
Or maybe you just want to treat yourself. Nothing wrong with that. You can use 100,000 Ultimate Rewards® points as a $1,000 statement credit to buy whatever you want. Another option is to use your card's shopping portal and pay with points if that's an option.
The possibilities are endless here. Perhaps you are finally getting together with family and friends for the first time since the start of the pandemic. In that case, use your points to pay for all the food and goods you need for a party to remember.
Another option is to redeem for credit or gift cards to a home improvement store and finally fix all the small projects you couldn't help but notice while you were home 24/7.
Whatever you decide, it will be guilt-free spending because you're paying with points instead of cash out of your wallet.
Invest It
You could simply cash out those points, take the money and invest it elsewhere. Many of the newer investment services don't have minimum deposit requirements and some will recommend investments based on your savings goals and preferences.
Now might be a good time to look into real estate investment trusts too. More commonly known as REITs, these investments can get you into the hot housing market with only a little money and without the hassle of being a landlord.
Pay Off Your Debt
At risk of sounding like your parent, you could also use that money to pay down high-interest debt you have elsewhere. We know. That's not very exciting. But adulting often isn't.
Cash out 100,000 bonus points and then turn right around and pay off whatever outstanding bill or balance is lingering over your head. It won't be as much fun as booking that flight to Europe, but it will feel just as good in the end.