States With The Best Economies 2018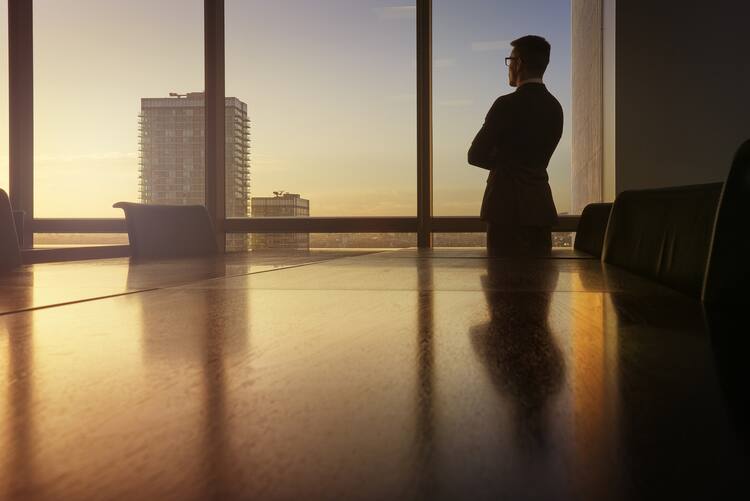 You're probably hearing a lot about trade wars these days. Certainly, the countries of the world are constantly vying for economic superiority, but what about the states?
Make no mistake about it, while the United States is one country, individual states are very much in competition for economic superiority. Tax policies, social programs, and infrastructure investments are all examples of things states do to promote growth and attract business away from neighboring states.
For you as an individual, there is more at stake in measuring the states with the strongest economies than pride in your home state. Your personal financial situation can depend heavily on whether your state is a winner or a loser in this economic battle. And there are clear winners and losers. For example, last year while the national economy grew by an inflation-adjusted 4.1 percent, growth rates for individual states ranged from a high of 6.2 percent in Washington and Wyoming to a low of 1.5 percent.
Overall, then, who is winning and losing this battle for economic superiority?
Measuring states with the best economies in 2018
Determining the best states by economy isn't simply a question of which states have the largest economies. California, Texas and New York pretty much have a stranglehold on those top three spots, but that is largely a function of the established status quo. Opportunity is created by change, so this study focuses on which state economies are growing fastest, based on GDP figures from the Bureau of Economic Analysis.
Recent growth is a very important indicator in the current trend, so this study is based largely on growth rates over the past year. However, some states (especially those whose economies are highly dependent on one industry) can have wild growth swings from one year to another, so this study also factors in average growth rate since 2009, the year the Great Recession ended. In cases where the blended growth rates were even, the state with stronger recent growth got the edge in the rankings.
The results capture both how all 50 states (plus the District of Columbia) have recovered from the recession, and how well they have done lately.
Top 10: States with the strongest economies
1: Washington
This study was designed to consider both recent and long-term growth, and Washington has both going for it. It has averaged real annual growth of 4.8 percent since 2008, which tied for third best nationally, and its 6.2 percent growth last year tied for the top spot.
2: North Dakota
This state is the champion for growth since 2009 with a blistering 6.9 percent annual growth rate, and last year its growth was a respectable 4.1 percent, good for 14th place nationally.
3: Texas
Besides being recognized for strong growth, Texas deserves a prize for consistency. It ranked third in growth last year, and third in average growth rate since 2009.
4: Colorado
Besides placing eighth overall for growth since 2009, it moved up to tie for third last year.
5: Utah
Sustained growth is the key for Utah, which ranks second for average growth rate since 2009 and placed seventh last year.
6: California
This is another state that ranks in the top ten both for last year and overall since 2009.
7: Nevada
The key for Nevada is that it is gaining momentum. It was hit hard by the recession and still has below-par growth since 2009; but it improved to a 5.5 percent growth rate last year, good enough to be ranked seventh nationally.
8: Arizona
Though just middle of the pack since 2009 in total, Arizona's economy has picked up recently with 5.1 percent growth last year, a full percentage point over the national growth rate.
9: Idaho
This is another state that has picked up the pace lately with 4.8 percent growth last year.
10: Massachusetts
Its consistent above-average growth (it ranks eleventh since 2009, and twelfth for last year) helps Massachusetts take the final spot in the top ten.
Bottom 10: States with the weakest economies
We included data from the District of Columbia as a "state," resulting in 51 states for this analysis. Starting with the worst state economy and working up, here are the bottom ten states:
51: Connecticut
Things have gone from bad to worse for Connecticut — it has ranked 49th since 2009 and dead last for the latest year. Its 1.5 percent growth rate last year was less than half the national rate of 4.1 percent. The fact that neighboring Massachusetts made the top ten list only further highlights Connecticut's woes.
50: Mississippi
With an average growth rate of 2.2 percent since 2009 and 2.5 percent last year, Mississippi has had a sub-par recovery from the Great Recession and has shown little recent improvement.
49: Kansas
Things seem to be heading in the wrong direction for Kansas. Its growth rate ranks 36th since 2009; but it fell to the second-to-last position in the most recent year, ahead of only Connecticut.
48: Alaska
A collapse in oil prices during 2014 clearly hurt Alaska. Its economy shrunk by 9.9 percent the following year. That was the worst of four consecutive years of negative growth for Alaska from 2013 through 2016, contributing to the state's having the worst average growth rate since 2009. It did improve last year, beating the national average with 4.4 percent growth.
47: Missouri
While some states have had their ups and downs, Missouri seems stuck in a rut. It has averaged just 2.5 percent growth since 2009, and showed little improvement last year at 2.6 percent.
46: New Jersey
The story in New Jersey is similar to that in Missouri, though the numbers are just a shade better. New Jersey has averaged 2.6 percent growth since 2009, and ticked that up to 2.7 percent last year.
45: Louisiana
Though its growth rate remains below the national average, Louisiana improved from an average growth rate of 2.0 percent since 2009 to 3.6 percent last year.
44: Maine
Last year's growth of 3.2 percent is a modest improvement over the average of 2.5 percent since 2009, but that doesn't make up for the fact that both figures are well below the national average.
43: Vermont
Consistency is not always a virtue. Vermont has averaged 2.9 percent annual growth since 2009 and grew by the same rate last year, keeping it well below the national average.
42: Illinois
The national growth rate last year was slightly better than the average since 2009, but Illinois moved in the opposite direction. Though it has averaged 3.2 percent growth since 2009, last year it managed only 2.9 percent.
Economic conditions not only affect your career prospects, but also the value of your home and your ability to get a mortgage or a personal loan. If you live in a state where the economy performs poorly, urge your state leaders to do better — or start looking for another place to live.
Full Ranking of All 50 States and D.C.
Didn't see your home state among the best and worst economies? Here is the full ranking of 50 states along with the District of Columbia (ties were settled by how strong each state's economy was in 2017):
| | |
| --- | --- |
| State | Rank |
| Washington | 1 |
| North Dakota | 2 |
| Texas | 3 |
| Colorado | 4 |
| Utah | 5 |
| California | 6 |
| Nevada | 7 |
| Arizona | 8 |
| Idaho | 9 |
| Massachusetts | 10 |
| Tennessee | 11 |
| West Virginia | 12 |
| Georgia | 13 |
| Indiana | 14 |
| Ohio | 15 |
| South Carolina | 16 |
| Michigan | 17 |
| Oklahoma | 18 |
| District of Columbia | 19 |
| Florida | 20 |
| Hawaii | 21 |
| Minnesota | 22 |
| Oregon | 23 |
| Pennsylvania | 24 |
| North Carolina | 25 |
| Wyoming | 26 |
| Montana | 27 |
| Delaware | 28 |
| Kentucky | 29 |
| New York | 30 |
| Maryland | 31 |
| New Hampshire | 32 |
| Wisconsin | 33 |
| Nebraska | 34 |
| South Dakota | 35 |
| Virginia | 36 |
| Iowa | 37 |
| Rhode Island | 38 |
| Alabama | 39 |
| New Mexico | 40 |
| Arkansas | 41 |
| Illinois | 42 |
| Vermont | 43 |
| Maine | 44 |
| Louisiana | 45 |
| New Jersey | 46 |
| Missouri | 47 |
| Alaska | 48 |
| Kansas | 49 |
| Mississippi | 50 |
| Connecticut | 51 |
More from MoneyRates.com:
Best and worst states to make a living in 2018
The 10 hottest job markets for 2018