The Best Savings Accounts in South Carolina for 2023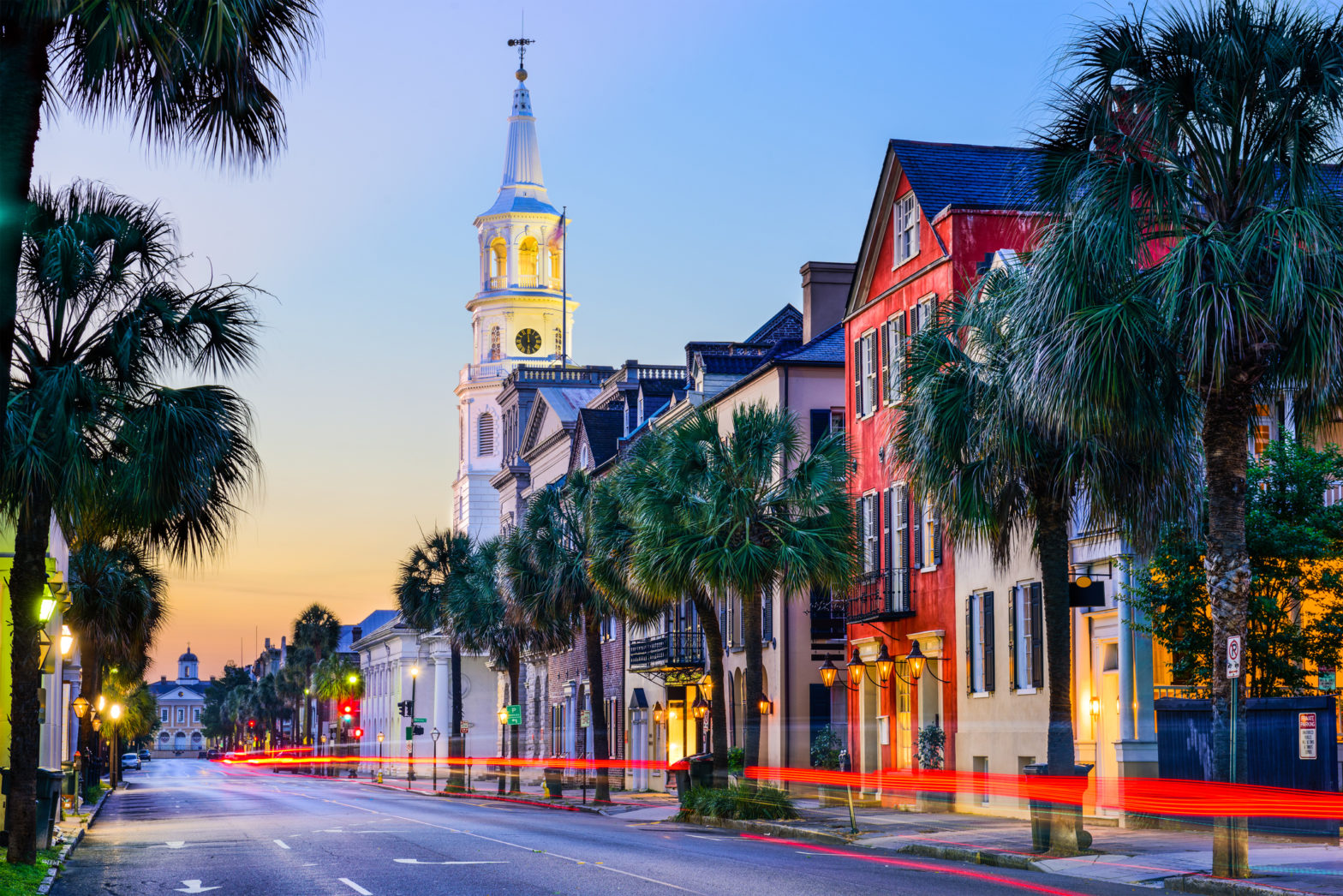 South Carolina has nearly 40 banks and credit unions regulated by the state's Office of the Commissioner of Banking.
Plus, there are federal credit unions, online banks, and other institutions that will pay interest to residents who save money.
With so many choices, where should you keep your cash?
The best savings accounts in South Carolina are those that offer high interest rates, low fees, and flexible account management options.
Here's a look at some of our top picks and how to make the right choice for yourself.
The Best Savings Accounts in South Carolina
UFB Direct
American Express® National Bank, Member FDIC
Barclays
Citi
South Carolina Federal Credit Union
Beacon Community Bank
Find Banks With the Best Savings Account Rates Fast
Compare savings accounts and find the best rates being offered today.
Online Savings Accounts Available in South Carolina
Since online institutions don't have expensive physical branches to maintain, they often pass some of those savings on to customers in the form of higher APYs.
If you are worried about whether your money is safe in an online bank, you can rest assured it is. Most use advanced security, and money held in online banks that are members of the FDIC is protected the same as cash deposited in traditional banks.
If your idea of the best saving account in South Carolina is the one paying the most interest, then you should consider the following online banks.
UFB Direct
A division of Axos Bank, UFB Direct is a promising contender for the best savings account in South Carolina.
The digital bank has high-yield savings accounts, money market accounts, and mortgages.
There is no minimum deposit requirement to open an account.
And while some banks require you to maintain a large balance to earn their best rates, UFB Direct pays the same great APY to everyone.
Although the bank has no branches, accounts can be managed with a user-friendly mobile app.
Pros
No monthly service fee
Complimentary ATM card provided
Mobile check deposit available
Cons
ATM transactions at out-of-network machines may incur a fee
No option to open a checking account
American Express®, Member FDIC, National Bank
American Express has a banking division, and its high-yield savings account is worth a look for its low fees and high APY.
There are no minimum balance requirements and no monthly fees. Setting up an account is quick and easy and can be done from the comfort of your home.
For even higher interest rates, you may want to check out the certificates of deposit offered by American Express.
Pros
No monthly service fee
No minimum balance requirement
Customer service is available by phone 24/7
Cons
Savings accounts do not come with an ATM card
No live chat option for customer service
Barclays
If you are looking for a bank with staying power, Barclays Bank has been in existence for more than 300 years.
It was founded in London but now also does business in the United States.
It offers online savings accounts and CDs, and you'll find great APYs offered on both.
Like many other digital accounts, you won't have to worry about keeping a minimum amount deposited, and there are no monthly service fees.
Pros
No minimum or maximum deposit amounts, even for online CDs
No monthly service fee
Access to savings tools and calculators
Cons
ATM card not provided
No live chat option for customer service
Barclays Savings Pros & Cons
Citi
Citi is a national bank that has branches in many states.
However, even if there isn't a location nearby, you can open an Accelerate Savings account online.
This account is only available as part of an account package, and there may be monthly fees if you don't maintain a certain minimum balance or have qualifying direct deposits.
But it also comes with a great savings rate and convenient savings tools.
Pros
No minimum opening deposit is required
All balance amounts are eligible for the APY
Auto Save feature can be used to set up automatic transfers from checking
Cons
Accounts may be subject to a $4.50 monthly service fee unless you maintain a $500 minimum balance
Account must be opened as part of a package
A Look at Local South Carolina Banks
Online banks are great if you want a high APY.
But if you also want the option to do your banking in person, you'll need to look to local institutions.
Credit unions and community banks are prized by many South Carolina customers for their personal service, and here are two examples.
South Carolina Federal Credit Union
South Carolina Federal Credit Union has more than 175,000 members and operates 27 offices in six of the state's major cities.
It also has seven savings account products in addition to checking accounts, mortgages, loans, and investment accounts.
The best interest rate offered by South Carolina FCU is attached to the MY Savings Account, which is a special account for those who are 18 to 25 years old.
Pros
Numerous branches across the state
The convenience of being able to do all your banking in one place
24/7 account management through online, mobile text, and mobile app banking
Cons
The highest APY is not available on all savings accounts
Only the first $1,000 of MY Savings Account balances are subject to the high APY
Beacon Community Bank
With three branches in Charleston and Mount Pleasant, Beacon Community Bank is a small institution that offers above-average interest on its savings accounts.
It promises that while other banks in the area are merging with larger banks, it has plans to stay a community bank that invests in local neighborhoods.
Beacon Community Bank offers both personal and business accounts for savings, checking, and lending.
Pros
A small bank invested in the community
Online and mobile banking are available
All balances earn the same interest rate
Cons
$50 minimum to open an account
Must maintain an average daily balance of $200 to avoid a $5 monthly service charge
How We Picked: Methodology
We chose the best savings accounts in South Carolina by conducting a comprehensive analysis of savings accounts offered by online, national, regional, and local banks serving major cities in the state, including Charleston, Myrtle Beach, and Columbia.
MoneyRates focused our "best of" search on savings accounts with low monthly maintenance fees, fee waivers, ATM network availability, excess withdrawal fees, ease of online and in-app banking, interest rates, and more.
The best savings accounts reflect market conditions and bank APYs at the time of our analysis.
Banks can and do change their rates and terms on a regular basis, so you should check with South Carolina banks directly to see what savings accounts they currently offer.
How to Choose a Savings Account in South Carolina
While many of the best savings accounts in South Carolina share similar attributes, you'll want to look at the following factors to select the right bank or credit union for your needs.
Interest Rate
Interest rates have been rising lately, and that's good news for savers.
However, not all banks and credit unions are raising the APYs on savings at the same rate.
Your savings are most likely to earn the greatest amount of interest at an online bank.
Fees
A great interest rate doesn't mean much if all your earnings get eaten up by monthly fees.
The best savings accounts in South Carolina don't have monthly maintenance fees or similar service charges.
Opening Deposit
Although many banks have made it possible to open a savings account with any amount of money, some still have opening deposit requirements.
For instance, credit unions often require $5 or $10 to open an account, but the minimum deposit at other institutions can be much higher — sometimes reaching into the thousands of dollars.
Other Accounts Available
It's convenient to do all your banking in one place, but if you see your savings balance every time you log into your online account, will you be tempted to spend it?
Decide whether you want to keep your savings with your checking or have it in a separate bank or credit union.
If you prefer to keep everything in one place, be aware that some online banks only offer savings products and don't have checking accounts.
Access
Before signing up for an online bank, be sure to review how you can access your money.
Although some provide ATM cards and mobile check deposits, others may only support transfers to external bank accounts or require that you mail checks.
With so many savings accounts in South Carolina, be sure you select one that will be convenient for you to use.
Customer Service
When you have a question or problem with your account, will someone from customer service be available 24/7, or do you need to wait until the next business day?
And do you have to call, or can you chat with a representative online or send an email?
Regardless of your preferences, be sure the bank or credit union you choose makes it easy to get in touch.
Where Can You Open a Savings Account in South Carolina?
The best savings accounts in South Carolina are generally found in one of three places:
Credit Unions
Credit unions operate like banks, but they are not-for-profit and member-owned entities.
As a result, they often have higher interest rates on savings than traditional banks.
However, since they still must maintain physical branches, those rates generally aren't as high as what's offered by online banks.
Online Banks
This is where to go for the best interest rates and top tech tools, such as user-friendly apps.
Online banks typically make it easy to set up your account and manage your money.
However, if you want to visit a branch, you'll need to select one of the next two options.
Traditional Banks
First Citizens Bank, Wells Fargo, and Bank of America are a few of the large banks with branches in South Carolina.
You'll also find small community banks across the state.
Either way, traditional banks offer personalized service in branches, but you won't see the same APYs on savings accounts that you'll find with online banks.
South Carolina Savings Accounts vs. Money Market Accounts
At some banks and credit unions, the top interest rates are reserved for money market accounts, but this isn't always the case. Some banks offer similar rates for both accounts.
Because these two accounts have several similarities, it's important to compare them before you choose one.
Minimum Deposits
Although some savings accounts have minimum deposit requirements, they are much more common with money market accounts.
In some cases, you may need to deposit thousands to open a money market account.
Withdrawal Restrictions
These restrictions can vary by institution.
Some may allow unlimited withdrawals while others limit accountholders to six or nine transactions per month.
It's not uncommon for banks and credit unions to impose the same restrictions, if any, on both their savings accounts and money market accounts.
Check-Writing Privilege
Other than minimum deposit requirements, this is the main difference between a savings account and a money market account.
A money market account generally comes with a checkbook and/or debit card, which means you can use this account similar to a checking account.
This is a perk that doesn't come with savings accounts.
FDIC Insurance
So long as your bank or credit union belongs to the FDIC or NCUA, your money is protected up to $250,000 per depositor.
That insurance covers all deposit accounts, including both savings accounts and money market accounts.
Frequently Asked Questions (FAQs)
Is there a 5% savings account?
You will probably have a hard time finding a bank or credit union paying 5% interest right now.
Still, some institutions do run special promotions and will pay higher rates for those who meet certain criteria. For instance, some banks will pay 5% on up to $10,000 in savings so long as they spend $1,000 a month on an Aspiration debit card.
Will my savings be taxed?
Any interest earnings on your savings could be subject to state and federal income tax.
Banks and credit unions will send a Form 1099-INT at tax time, and that will include any reportable interest.
Where is the best place to put money for savings?
Deposit savings accounts are convenient and versatile, but they are not your only option.
You could also use accounts specifically for retirement, college savings, health care expenses, and more.