The Best Savings Accounts in Wyoming for 2023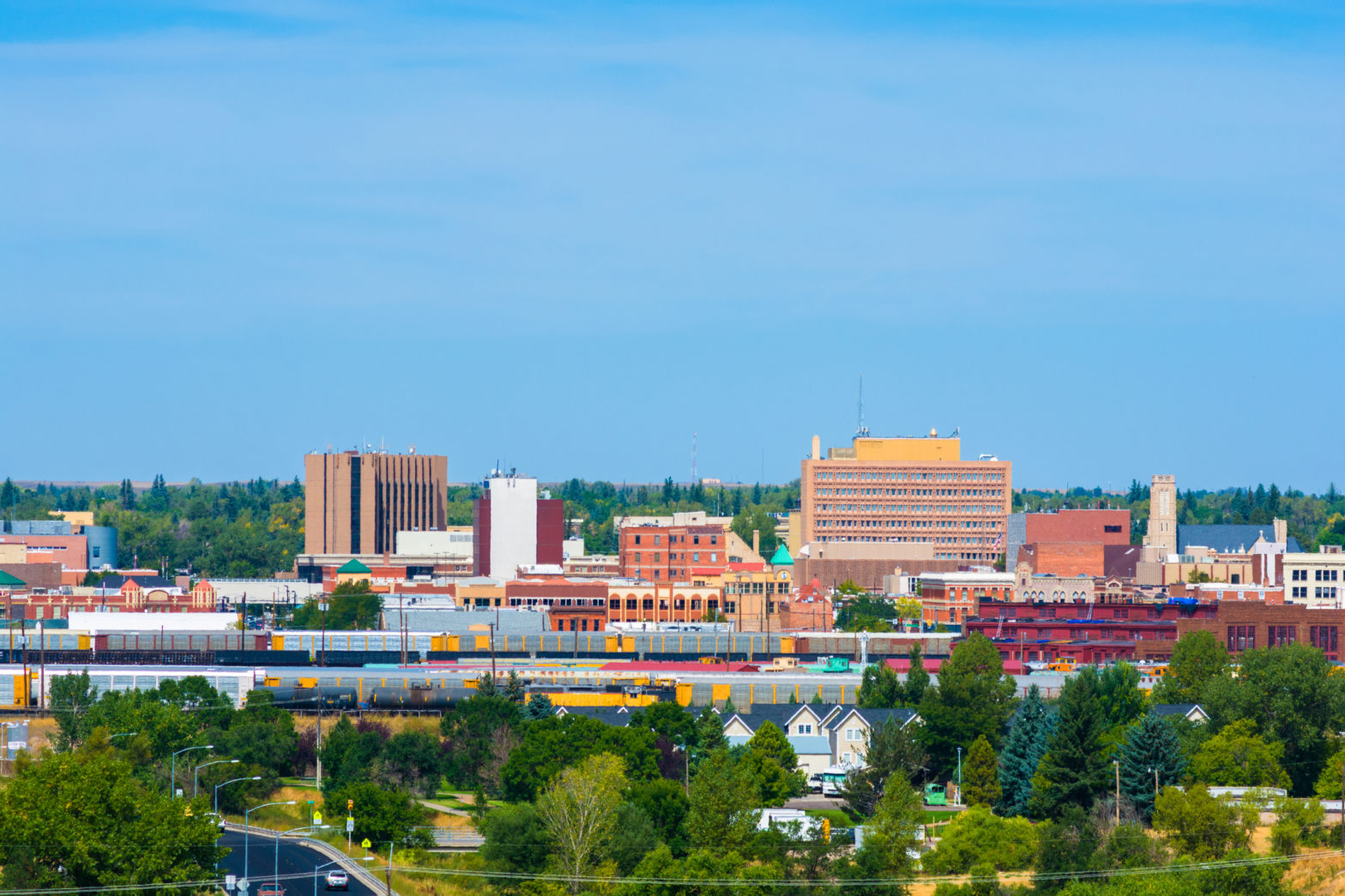 With over 30 commercial banks in the state of Wyoming that handle almost $15 billion, it's safe to say that banking is thriving in the state. Keep in mind that this doesn't include credit unions and online banks, both of which are also a staple of Wyoming's financial scene.
To that end, we're taking a strong look at the best savings accounts in Wyoming. Read on to discover the best banks, online options, and credit unions in the state.
The Best Savings Accounts in Wyoming
PNC Bank
Citi
American Express National Bank
Bread Savings
First Republic Bank
First Federal Bank & Trust
Find Banks With the Best Savings Account Rates Fast
Explore savings accounts at online and traditional banks and find the best rate and terms for you.
Compare savings accounts and find the best rates being offered today.
Online Savings Accounts Available in Wyoming
Online savings accounts in Wyoming are very much like traditional savings accounts, with one big difference: An online savings account allows you to handle your money entirely online or via a mobile app without ever setting foot in a physical building.
These accounts are safe and insured by the FDIC for up to $250,000 per deposit account. These banks offer some of the best online savings accounts in Wyoming today.
PNC Bank
You might recognize PNC Bank as a traditional bank with branches all over the country.
However, the offshoot of that traditional bank is the online side, where you can open an account and manage it entirely through the mobile app or online site.
There is no minimum balance to open the account, and automatic savings tools help you reach your financial goals faster.
You can enjoy unlimited transfers and deposits into the account, but withdrawing is limited to the federally mandated six transactions per month.
Look for branded ATMs that allow you to withdraw money with no fee.
Check out our in-depth PNC Bank review.
Pros
Fee-free ATMs all over the country
Unique savings tools
The option to handle banking in person
Cons
Tiered interest rates
Potential for high monthly fees
Citi
Citi is well-known for its credit card offerings, but it also has a robust banking system that offers a wide variety of products, including high-interest savings accounts.
The Accelerate Savings Account has no opening deposit requirement but does expect a daily balance of $500 to avoid a monthly fee; $100 is the minimum to keep the account active.
There are other options for waiving that fee, including connecting your checking account with your savings. The online site and mobile app are excellent for regular banking needs, and it's relatively easy to find a fee-free ATM.
Check out our Citi Savings Account review.
Pros
Surcharge-free ATMs
Strong customer service
Many options for waiving fees
Cons
Waiving the monthly fee requires a balance of at least $500
$100 minimum must be in the account at all times
American Express®, Member FDIC
The original American Express®, member FDIC, was founded in 1850 and started banking operations in 1918.
Today, American Express is synonymous with credit cards and banking products, including their high-yield savings accounts.
You can open one with no minimum balance, no fees, and the opportunity to do all your banking online or via a mobile app.
However, there are no ATM cards offered for savings accounts, and linking to an external account is required to fund the savings account.
Though the website and app are optimized for easy use, customer service is readily available.
Read our review on the American Express Savings account.
Pros
No fees or minimums
A financial company with a strong reputation
Easy to contact customer service
Cons
No ATM cards for savings accounts
Must link to an existing account for funding
Bread™ Savings
With the option to choose other financial products, Bread™ Savings can be a one-stop shop for handling your money.
Savings accounts can be opened with as little as $100, and there is no minimum daily balance.
Moving your money around is easy with online and mobile options, but customer service is robust enough to help with any problem you might encounter.
While some banks offer options for paper statements, Bread Savings is a true online option and thus offers only eStatements.
Pros
Only $100 is required to open an account
Good availability of customer service
Strong mobile options
Cons
No ATM or debit cards available for savings
Only eStatements offered
A Look at Local Wyoming Banks
Those who want more of a personal touch with their banking can look to local banks or credit unions.
These institutions have a strong local presence in Wyoming and provide the opportunity to sit down with a banker and go over your financial needs.
These are some of the best credit unions and banks in Wyoming.
First Republic Bank
With 84 locations in eight states, First Republic Bank has an in-person banking branch in Jackson Hole.
The Passbook Savings Account requires a $500 minimum to open and charges no monthly service fee.
Interest is earned on any amount of money in the account. Online and mobile banking makes it easy to check balances, but deposits and withdrawals can only be made at the branch or a preferred banking office — no ATM card is included with this option.
Pros
No fees for incoming wire transfers
Earn interest on any amount in the account
Cons
Tiered interest rates
No ATM card
First Federal Bank & Trust
The First Federal Bank & Trust has three locations, two of which are in Sheridan, Wyoming.
Surcharge-free ATMs dot the area as well. Expect to begin your high-yield savings account with $2,500; dropping below the minimum balance will result in a $25 monthly fee.
This savings account can be opened online but takes up to seven days to fund, given banking regulations on micro-deposit verification.
A mobile app and mobile deposit make maintaining your account easier.
Pros
Competitive interest rates
Several surcharge-free ATMs
Cons
Difficult to find information without speaking to a representative
How We Picked: Methodology
MoneyRates picked the best savings accounts in Wyoming by analyzing savings accounts offered by online, national, regional, and local banks serving major cities in the state, including Cheyenne, Casper, and Jackson.
We focused our search on savings accounts with low monthly maintenance fees, fee waivers, ATM network availability, excess withdrawal fees, ease of online and in-app banking, interest rates, and more.
The best savings accounts reflect market conditions and bank APYs at the time of our analysis.
Banks can and do change their rates and terms on a regular basis, so you should check with Wyoming banks directly to see what savings accounts they currently offer.
How to Choose a Savings Account in Wyoming
When you dive into the variety of savings accounts in Wyoming, you might be overwhelmed by choice and have little idea where to begin. These are the points you should ponder when choosing the right bank for you.
Account Options
Though you might look for a bank with the intention of opening a high-yield savings account, you might choose to branch out in the future.
If that's the case, it's nice to be with a bank that offers many other options for your money, such as checking accounts, certificates of deposit, and other investment vehicles, or even mortgage and auto loans.
Fees
You can likely find a bank that charges no fees at all.
Some banks do charge fees but offer easy ways to waive that financial obligation, such as keeping a minimum daily balance.
Almost all banks will charge fees for more unusual items, such as requesting a paper statement from an online-only bank or engaging in wire transfers.
Opening Deposit
Some banks don't require any opening deposit but do require a minimum daily balance; in that case, the bank will usually provide a grace period of one statement cycle for you to deposit the money to reach the minimum balance required to avoid fees.
Access
How much access do you want to your money?
Almost all banks allow you to move money around freely online. Some offer ATM cards that allow you to withdraw your cash anytime, anywhere.
Local branches also make it easy to access your money in person.
Customer Service
How much support do you need? Some people are more than happy to handle their banking online and never once speak to a real person about their finances. Others want to have the ability to speak to a person face-to-face, such as at a bank branch.
Many individuals fall in the middle of that spectrum and want to be able to reach out to a live customer service representative in the event of a problem.
Interest
Though going for a high-yield savings account is all about the interest, read the fine print.
Some banks offer that great interest rate to anyone who opens an account, while other banks only provide that interest rate to those with higher balances, such as $25,000 or more.
In addition, keep in mind that posted rates can change, so what you are promised at the start might not hold up over time.
Account Management
Being able to manage your money how you want matters.
Look for a bank with a strong online presence or robust mobile app.
If you have your heart set on in-person banking, look for a bank that has local branches you can visit whenever you want to handle money matters.
Where Can You Open a Savings Account in Wyoming?
In every state, there are three main options for a savings account — credit unions, traditional banks, and online banks.
No matter where you choose to keep your money, make sure that the bank you choose is insured by the FDIC and any credit union is insured by the NCUA. This helps ensure your money is safe.
Traditional Banks
There are the banks you grew up with — usually a brick-and-mortar institution with a strong community presence.
Traditional banks provide an opportunity to bank in person but also often have a strong online presence, so you can handle most of your banking needs without ever setting foot in an office or branch.
Many banks offer branded ATM machines, a wide variety of financial products (including loans and mortgages), and investment options.
Online Banks
These banks operate much like traditional banks but usually don't have physical buildings or branches.
These are great for those who are okay with handling their money online and not having much contact with customer service (though online banks do offer call centers and chat options).
Some will have branded ATMs that allow you to access your cash. Some have a wide variety of financial options, while others are more limited in what they can offer.
Credit Unions
These are much like traditional banks in that they usually have a main office and branches.
Rather than being owned by shareholders, they are owned by credit union members, which allows for more flexibility in offerings and interest rates.
While some credit unions have a strong online and mobile presence, others don't.
Federal credit unions offer a wider reach, while smaller credit unions might be only for those who live in a certain county or region. Customer service tends to be strong with credit unions.
Wyoming Savings Accounts vs. CDs
Certificates of deposit are investment vehicles that allow you to make good interest on your money over a certain period.
When you choose to put your money into a CD, you agree to a time — usually anywhere from six months to a few years — and during that time, you don't touch the money.
By leaving it in the account for the agreed period, you earn the stated interest, which is often higher than what you can get with a typical high-yield savings account.
However, if you choose to pull your money from the CD before the time period is up, you will pay a penalty. That penalty might negate the interest you earned and then some.
Here's a rundown of how CDs are different than savings accounts:
Getting Your Money
If you want to always have access to your cash, a savings account is the best idea for you.
But if you have a certain amount of money that you don't anticipate using and you feel comfortable leaving it in an account for an agreed-upon period of time, go with the CD.
You'll likely get a better interest rate.
Interest Rates
The interest rates with a CD are locked in and are usually higher than that of a savings account.
However, there's one catch — if interest rates go up substantially, you might actually find that you're earning less money with the CD than you would be with a savings account. That's why many people choose to open both options.
Fees and Penalties
A certificate of deposit charges a penalty if you withdraw your money early.
Otherwise, there are no fees. A savings account, however, might have a variety of fees if you don't meet certain criteria, such as a minimum daily balance.
FAQs
What is an SPDI in Wyoming?
Special Purpose Depository Institutions are chartered in the state of Wyoming to handle mostly digital transactions and assets.
These SPDIs are not required to have FDIC insurance, so keep that in mind if you choose to work with one.
Which is better: a credit union or a bank?
That depends on your banking style. If you prefer a more hands-on approach and want to engage in local banking, a credit union might be best for you.
If you want a robust online presence and prefer to handle your money on your own, a bank might be best. Both should be fully insured and offer a vast array of options for your banking needs.
What is a money market account?
Money market accounts are much like checking accounts in that you can write checks and use an ATM card. They differ from savings accounts because they might offer greater interest, and there is more volatility.
And, of course, savings accounts might offer an ATM card, but they don't offer the opportunity to write checks.