Beginner's Guide to Using Credit Responsibly
MoneyRates has partnered with CardRatings for our coverage of credit card products. MoneyRates and CardRatings may receive a commission from card issuers. Opinions, reviews, analyses & recommendations are the author's alone, and have not been reviewed, endorsed or approved by any of these entities.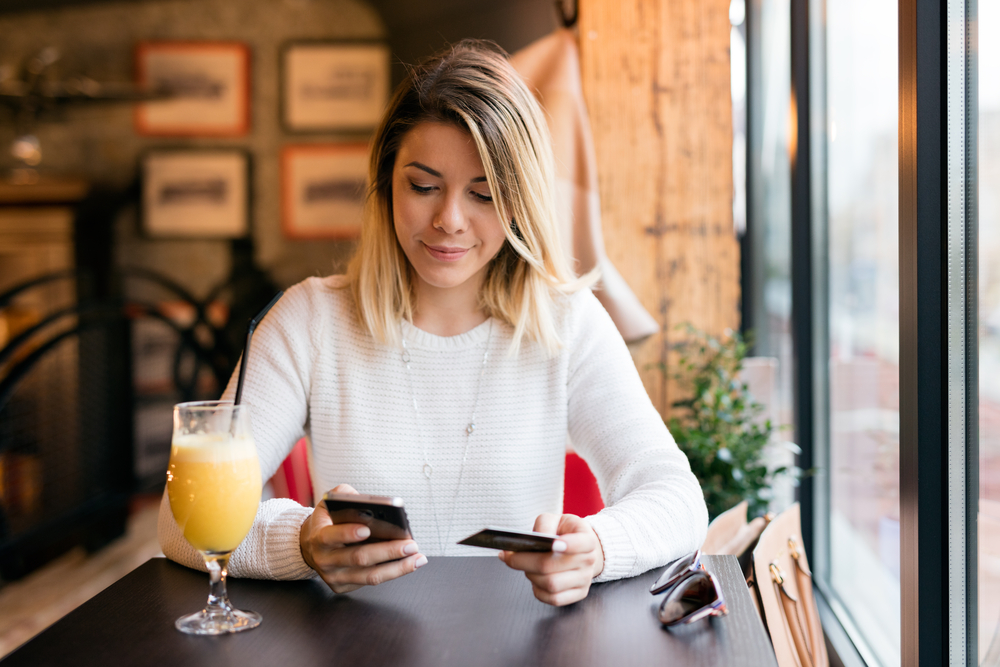 It is critical that, as a young adult, you learn how to build and maintain a positive credit history. After all, your credit history impacts much more than your ability to borrow. Because it is often used by landlords, employers and insurance companies to help assess an applicant's reliability, your credit history can also affect where you live, where you work, and how much you pay for things like insurance.
If you're not careful with credit, you can quickly make mistakes that take years to fix. To avoid spending the next several years playing catch-up financially, learn to use this powerful financial tool to your advantage. Here's how to develop good credit habits right from the start.
10 beginner's tips on the wise use of credit
Here are ten tips that will help you use credit to your advantage:
Start building a positive credit history It's good to be cautious about using credit, but don't shy away from it altogether. Eventually, you are likely to need credit for large acquisitions like a car or a house. Having already established a positive credit history may help you get approved for those loans — and even help you secure better terms. So start small by regularly using a credit card and paying off the balance every month.
Secured cards can help you get a foot in the door Trying to get credit as a young adult can be a frustrating, catch-22 situation: You can't get credit unless you have a history of using credit. One way to break through can be to use a secured card.With a secured credit card, you deposit money up front with the credit card company as an assurance that you will make your payments. If you keep up with regular payments for six months, the credit card company may let you upgrade to a conventional credit card. Then you can keep those funds on deposit as a way to build an emergency fund.
Compare rates before choosing Credit card rates vary widely, so take the time to compare the interest rates and other terms before you choose a credit card. A little time spent comparing rates and terms could save you money for months or years in the future.
Don't jump at every offer As you start to establish good credit, suddenly credit card companies may act as if they want to be your best friends. You may receive a barrage of offers from them, but be selective. Opening too many credit card accounts can hurt your credit rating, and having too many sources of credit available can lead to bad spending habits. Apply only for the cards you really need, not just any that make an offer.
Set budget limits before you buy Credit cards are easy to use — perhaps too easy. Buying something with a credit card is much easier than paying the bills that result; so before you buy, look at your budget and see how long it will take you to pay off your credit card balance. A debt-reduction calculator will show you how long a given monthly payment will take to pay off your balance.
Transfer money to savings when you buy Let each purchase you make be a cue to set money aside in your savings account. Transferring the same amount you spend each time you make a purchase can help you take the advantage in a couple different ways. First, moving money from your checking to your savings is a deliberate act designed to keep you in touch with your budget. This habit could help you eliminate mindless spending and keep you focused on your financial goals instead.By setting aside these funds in a savings account, you ensure that you will have enough money to pay off your credit card balance every month. And not only that, you will earn some interest on the money you save during the grace period before your monthly payment is due.
Set up a bill-paying routine A key to establishing a good credit history is to make your required payments on time. Schedule a regular time each week to review your bills and accounts to make sure you stay on top of them.
Minimum payments equal maximum cost Speaking of required payments, those minimum payments the credit card companies ask you to make may seem very user-friendly, but they are not. There is a reason they are so low — it's to extend the time it takes you to pay down your balance so that you will have to pay more interest.Using an interest calculator to see just how much interest you will pay over the course of paying down your balance can be a real eye-opener. Making larger payments to pay down the balance faster can help you pay less in interest overall.
Carrying a balance means it's time to rein in spending Credit card interest is expensive, so the goal should be to pay off your balance every month to avoid incurring interest. If you find yourself carrying a balance for more than a couple of months at a time, it is time to reassess your household budget and bring spending in line with what you can afford without using credit. Do this before your balance gets out of hand!
It's never too late to switch Just because you already have a credit card doesn't mean you shouldn't keep an eye out for better offers. In particular, as you establish a credit history, you may become eligible for better credit card terms. Again, don't jump at every offer; but when you see significantly better terms, use an interest-savings calculator to see whether it is worth switching.
People with credit problems often feel as though they've been used by banks and credit card companies. If you follow these tips, you can learn to use credit rather than be used by it.
More resources
Read up on different types of credit cards and compare rates here: Credit card essentials
Sound familiar? 5 things financially reckless young people say
Drawbacks of Using zero percent credit cards to pay off student loans
Calculator – Credit card payoff calculator
Credit repair: 9 ways to rebuild credit after a mistake
By federal law, you are entitled to a free copy of your credit report. Check it here: www.annualcreditreport.com