The Best Savings Accounts in Colorado for 2023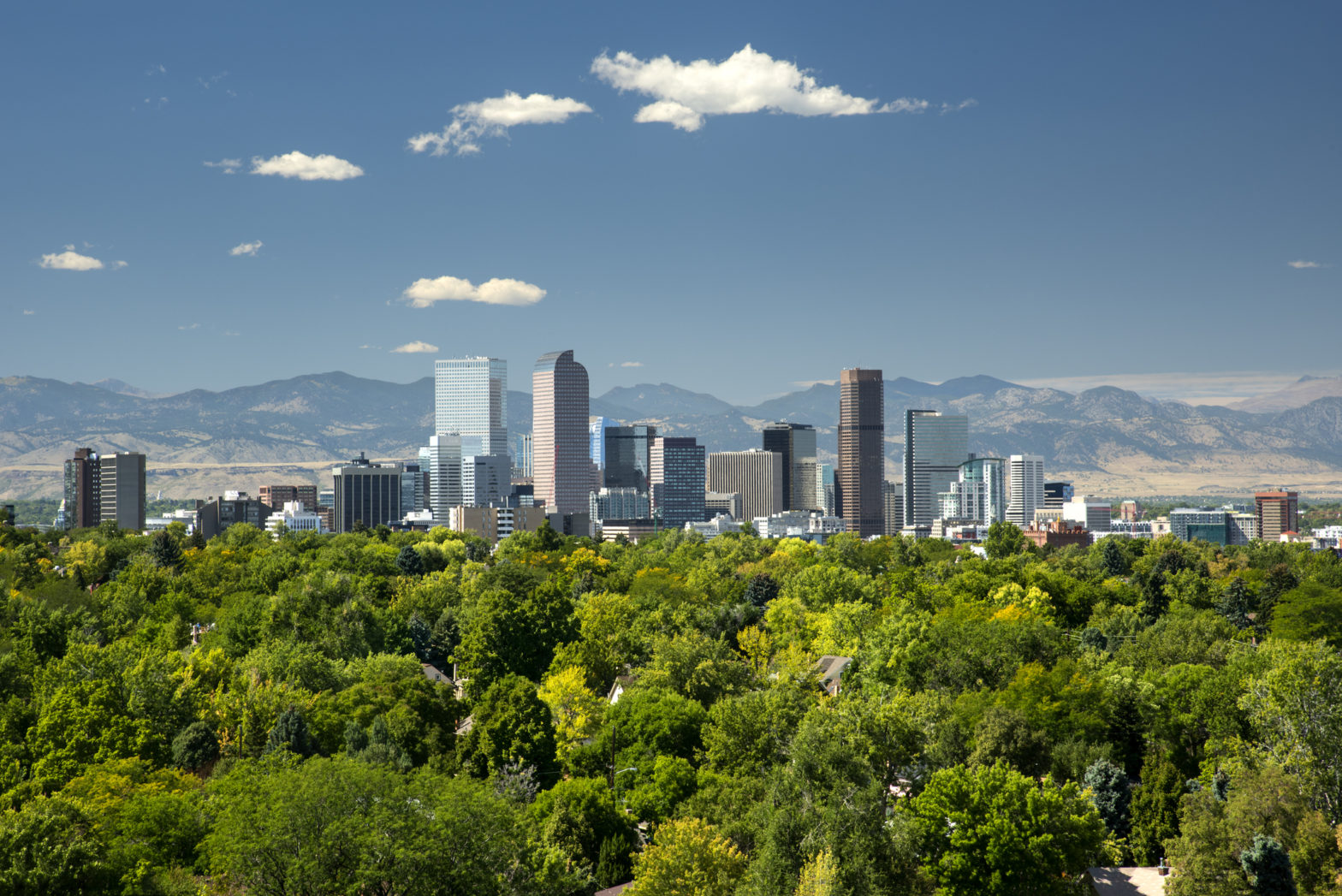 National banks such as Wells Fargo and Chase are among the biggest players in the Colorado banking scene, but their savings accounts may come with monthly fees and low interest rates. For the best savings account in Colorado, you'll have to look elsewhere.
Online banks, community banks, and local credit unions are all options to consider for high-yield savings accounts. Many have low or no minimum balance requirements and don't charge monthly fees. Keep reading to learn about the best savings accounts in Colorado and how to determine which is right for you.
The Best Colorado Savings Accounts
Citi Accelerate Savings Account
Quontic
Canvas Credit Union
5Star Bank
Mountain View Bank of Commerce
Colorado Online Savings Accounts
There is no one savings account that will be right for all Colorado residents, but the following are some examples of how various institutions are meeting the needs of the state's savers.
Citi Accelerate Savings Account
Most national banks seem to have savings account APYs that aren't much more than zero. Citi is an exception. Its online Accelerate savings account pays an interest rate that is much higher than the national average.
An Accelerate savings account can be opened with any amount of money, and it can be part of a package of financial products. If you open a savings account and do not link a checking account, there is a monthly service fee of $4.50 unless you maintain a balance of $500 or more. Other fees may apply to linked accounts.
Citi offers accountholders a mobile app and a number of money management tools. These include options for budgeting, goal setting, and recurring deposits.
Quontic Bank
If you are comfortable with online and mobile banking, you can get some of the best savings rates in Colorado by opening an account with an online institution. Quontic Bank is one option worth considering.
While it has its roots in community banking, Quontic Bank now offers online accounts to people across the country. Its high-yield savings account compounds interest daily and credits earnings monthly. Only $100 is needed to open an account, and there are no monthly service fees.
As an adaptive digital bank, Quontic doesn't maintain branches but gives customers online and mobile banking tools to manage their accounts.
Local Colorado Savings Accounts
Colorado residents who want to do their banking in person have some community banks and credit unions to choose from that also offer some of the best savings accounts.
Canvas Credit Union
Credit unions often have higher interest rates than banks since they are member-owned and not-for-profit. In Colorado, Canvas Credit Union is currently offering an APY that is significantly higher than the national average. In fact, its Reverse Tier Savings Account has an APY that may be among the best in the nation right now.
To join Canvas Credit Union, you must live or work in a qualified geographic area or be employed or affiliated with a partnering company or group. Relatives of current Canvas Credit Union members are also eligible to join.
Based in Englewood, Canvas Credit Union has more than 30 branch locations. It also has online and mobile services that make managing your money easy.
5Star Bank
5Star Bank describes itself as a "strongly capitalized community business bank." While business owners are among its prime customers, the bank offers personal accounts as well. These include a savings account that pays interest well above what you'll find at national banks.
You'll need $100 to open a personal savings account at 5Star Bank, and there is a $2 monthly fee if your average daily balance for the month drops below $100. However, account holders earn interest on any balance amount.
There are five 5Star Bank locations in and around Colorado Springs. Online banking and ATM access to accounts are also available.
Mountain View Bank of Commerce
Located in Westminster, Mountain View Bank of Commerce is another community bank offering above-average interest on savings accounts.
The bank has a savings account for minors as well as a basic savings account for adults. The basic account requires a $100 minimum deposit but has no minimum balance requirements after that. Interest is based on tiered levels, with larger balances earning higher interest. However, even opening balances are eligible for an APY that is higher than that found elsewhere.
Basic savings accounts come with free online banking access. Transactions can also be completed in person or using the Mountain View Bank of Commerce mobile app.
How We Chose the Best Savings Accounts in Colorado: Methodology
We analyzed 10 data points for online and local Colorado savings accounts to find the best savings accounts in Colorado. Data points we analyzed include current interest rates and APYs offered on savings accounts at over 25 online and brick-and-mortar Colorado banks, along with minimum deposit and balance requirements, fees, ATM availability, customer service, and ease of online and in-app banking.
Our top choices in Colorado reflect market conditions and bank offers at the time of our analysis. Banks can change their rates and other features on their savings accounts regularly, so it's a great idea to do your own due diligence to find the savings account that's best for you.
How to Choose a Savings Account in Colorado
The best savings account in Colorado will be different for everyone. Here's how to evaluate your options:
Interest rate
Many national banks pay 0.01% interest on savings, but almost everyone in Colorado has access to a bank that pays 0.50% or more. Check with your local credit union and community bank to see what options are available in your area. If their interest rates are just as low, look for an online bank like Quontic, Bread Savings, or SoFi.
Fees
Before signing up for an account, be sure to read the fine print and see how much it's going to cost you. Account fees might include monthly service charges, ATM fees, and transfer fees. Many online banks and credit unions offer fee-free accounts, while other institutions may waive fees if you maintain a certain minimum balance.
Opening deposit
It's not uncommon for banks and credit unions to require a minimum opening deposit, such as $100. Some local banks might have an even higher requirement to access their high-yield savings account. However, there are many online banks and local institutions that will allow you to open an account with any amount of money.
Access
When it comes to access, there are two items to consider: how transactions can be made and whether there are any limits on the number of withdrawals.
Deposits and withdrawals can obviously be made in in-person at banks with local branches, but what about online banks? See whether they offer to link accounts, provide ATM access or have mobile check deposits.
Some institutions will also limit the number of withdrawals made from a savings account each month so check for that restriction before opening an account as well.
Where Can You Open a Savings Account in Colorado?
Savings accounts are most commonly opened at one of the following institutions:
Online banks
For the best savings accounts in Colorado, don't forget to check out online banks. These institutions don't have branches, so they often have higher interest rates on savings. Like traditional banks, online banks can be members of the FDIC.
Banks
Banks include community banks and national banks. Look for a bank that participates in the Federal Deposit Insurance Corporation (FDIC). Should anything happen to a member bank – such as it going insolvent – the FDIC insures its assets up to $250,000 per depositor.
Credit unions
Credit unions can be either large or small, but they share a common trait in that they are owned by their members. While credit unions don't participate in the FDIC, their deposits are insured for up to $250,000 per depositor by the National Credit Union Administration (NCUA).
Colorado Savings Accounts vs. Money Market Accounts
Money market accounts are similar to high-yield savings accounts in terms of the amount of interest they pay. They may be a good option, depending on your needs. Here's how the two accounts compare.
Minimum deposits
You'll find many banks and credit unions offer high-yield savings accounts without any minimum deposit requirements. However, the same isn't always true for money market accounts. Most money market accounts require a minimum deposit, and that amount could be thousands of dollars.
Withdrawal restrictions
Both savings accounts and money market accounts used to be subject to a federal regulation that limited withdrawals to six per month. During the COVID-19 pandemic, the government loosened its rules, but some banks may still limit how often you can access your money.
Check-writing privilege
A perk of money market accounts is that they come with check-writing privileges. That's not something you'll get with a savings account. Being able to write checks means you can pay bills from a money market account as you would from a checking account. However, because money market accounts can have minimum balance requirements and withdrawal restrictions, these are no substitute for regular checking.
FDIC insurance
At member institutions, the FDIC will insure both savings accounts and money market accounts for up to $250,000 per depositor. Be careful that you aren't opening a money market fund. Money market funds are investment accounts and are not protected by the FDIC.
Frequently Asked Questions (FAQs)
When can you get a savings account?
Many banks and credit unions have youth savings accounts that can be opened by a parent for a child. To open an account in your name alone, you'll need to be at least 18 years old.
Where can I put savings in Colorado?
You can keep your savings in a Colorado-based bank or credit union or use a national or online bank. A high-yield savings account is a popular choice, but a money market account or certificate of deposit can also be an option.
Will interest on savings accounts go up?
It could. The federal government recently raised its interest rates for the first time in years. That could have a trickle-down effect of eventually increasing the APYs offered on savings accounts. It can be a good idea to compare savings accounts every few months to ensure you have the best rate possible.