Guide to Cash Management Accounts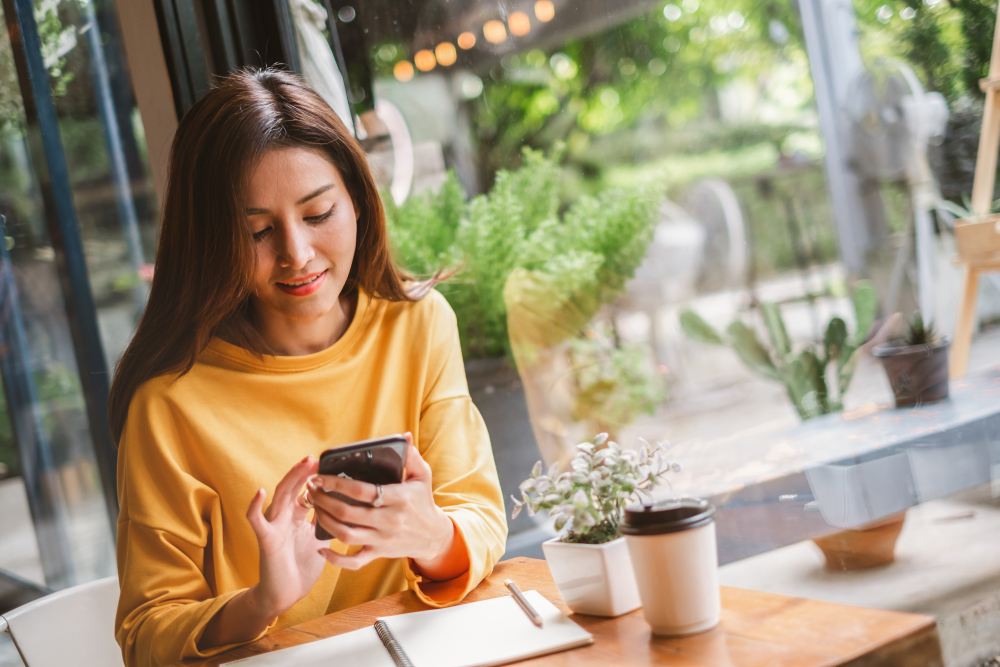 Cash management accounts are alternatives to traditional savings, checking, and investment accounts. They combine much of what is good about these accounts and may be just what you need to meet your financial goals.
Keep reading to learn more about cash management accounts and how they work, and compare features, rates, and more.
What Is a Cash Management Account?
A cash management account or CMA is a cash account that combines a variety of features and services you'd find in a checking, savings, or investment account.
Typically offered by financial institutions other than banks or credit unions, like robo-advisors, online investment firms, and mobile trading apps, CMAs offer high interest rates and minimum to no fees.
This is because they don't have brick-and-mortar locations and enjoy low overhead costs as a result. CMAs usually earn their money through investment accounts as well as optional add-on services.
With a CMA, you can bank and invest your money without having to switch between multiple accounts or apps. While each account has its own unique offerings, most of them are very similar.
Features of a Cash Management Account
Here's a brief overview of the most noteworthy features of a CMA.
Minimal or no fees
Easy investing: Put your funds toward an investment opportunity or automate your investments
FDIC insurance: Most accounts come with FDIC insurance of up to $250,000, though you may see higher levels of coverage because CMAs partner with multiple banks
Competitive interest rate: Score a high interest rate while still being able to withdraw funds at any time
Checking account features: In most cases, CMAs give you access to convenient features you'd find with traditional checking accounts
Simple banking: Eliminates juggling several bank accounts. A CMA is a single account that offers the perks and features of multiple accounts
How a Cash Management Account Works
You can deposit funds into a CMA through electronic transfers, direct deposits, debit cards, and checks at any time you'd like.
Once you open your account and begin making deposits, your money will be held in accounts at the institution's partner banks. In most cases, it will be split between multiple banks and kept safe through FDIC insurance coverage. This coverage typically exceeds the $250,000 standard limit because your money is held in various places.
Most CMAs offer checking and saving account features so you can perform everyday banking and earn interest at the same time.
While the specifics of each CMA will depend on the provider you choose, you'll likely receive a debit card, checkbook, or both. You'll be able to deposit and withdraw funds, make electronic transfers, use a debit card or check to purchase goods and services, and more.
Pros and Cons of a Cash Management Account
Just like any type of account, a CMA has benefits and drawbacks you should consider, including the following.
Should You Open a Cash Management Account?
While CMAs are flexible, they're not right for everyone. If you prefer to store all your money in one place, a CMA is worth considering.
You won't have to keep track of multiple accounts with various rules and requirements. You'll be able to bank, save, and invest with one, easy-to-manage account.
A CMA can also be a good fit if you're comfortable with online banking and investing. It will allow you to take care of most of your financial needs from your home, office, or anywhere with internet access.
A CMA should be on your radar if you're seeking a higher interest rate than you'd be able to get with a traditional checking account and like the idea of paying minimal to no fees.
Benefits of Cash Management Accounts
Several of the most notable advantages of CMAs include:
Higher Than Average Interest Rates
CMAs typically offer annual percentage yields (APYs) that are higher than the ones you'd find at brick-and-mortar institutions. A higher APY can help you reach your goals faster.
Multiple Ways to Deposit Funds
You may deposit money into a CMA at any time via several methods. They usually accept electronic transfers, mobile deposits, direct deposits, and check deposits.
Convenient Features
Each CMA has its own set of features. Most of them, however, include debit cards, checkbooks, online bill payments, and overdraft programs.
FDIC Insurance
CMAs partner with third-party banks and may therefore offer high amounts of FDIC insurance coverage. This extra protection can be very reassuring.
Streamlines Finances
A CMA can make it easier to keep track of your money. You'll have one, comprehensive account to log into and use.
Important Considerations
Before you take the plunge and move forward with a CMA, keep the following in mind:
You May Not Receive In-Person Service
The institutions that offer CMAs are a lot like online banks in that they provide remote customer service. If you prefer to stop into a local branch for in-person support, this may be an issue.
You Can Find Higher Rates with Other Accounts
While CMAs are known for their competitive interest rates, you're not guaranteed the highest rate. You might be able to find a higher rate with a different account.
You'll Need to Shop Around to Find the Right CMA
Not all CMAs are created equal. Since features and requirements vary, it's in your best interest to do some research to compare all your options.
Cash Management Accounts vs. Other Accounts
CMAs are different from other accounts you might be used to. As you determine whether a CMA is right for you, consider these major differences.
Checking Accounts
Just like checking accounts, some CMAs let you write checks, withdraw funds from an ATM, and use a debit card. But most CMAs have lower minimum balance criteria and lower fees.
Savings Accounts
Savings accounts and CMAs are known to earn competitive interest rates. However, a savings account typically imposes a limit of six transactions per month while a CMA may let you make more. CMAs also let you write checks, unlike savings accounts.
Money Market Accounts
Money market accounts are similar to CMAs in that they require high minimum balances. While both options are backed by FDIC insurance, a CMA may exceed the standard $250,000 limit as funds are usually kept at several FDIC-insured banks.
Brokerage Accounts
Both brokerage accounts and CMAs can give you the opportunity to earn returns. However, CMAs usually have set rates while brokerage account rates depend on the performance of your investments.
Also, brokerage accounts are strictly for buying and selling stocks, bonds, and other securities whereas CMAs come with greater flexibility and allow you to make purchases or pay bills.
Best Cash Management Accounts
If you're interested in a CMA, here are several options you might want to explore.
Wealthfront
The Wealthfront CMA pays a competitive APY and offers FDIC insurance for up to $2 million in deposits.
Plus, it provides early access to direct deposit paychecks and makes it easy to connect to peer-to-peer payment apps, such as Apple Pay and Google Pay.
Aspiration
Aspiration is a socially conscious CMA. Once you open an account, you can enjoy an impressive APY, debit card, access to fee-free ATMs, cash back on purchases to ethical retailers, and the knowledge that your deposits will help the environment.
Betterment
Betterment lets you arrange specific savings goals and set up automatic deposits for each one. In addition, it doesn't charge a monthly fee or impose a minimum balance requirement. Plus you can get FDIC insurance of up to $1 million in deposits.
Empower
Formerly known as Personal Capital, Empower offers a variety of budgeting tools, no monthly maintenance or overdraft fees, and unlimited transactions. Additionally, you can open a joint account if you prefer.
Fidelity Cash Management
Fidelity Cash Management provides a Fidelity branded debit card, no monthly fees, and a handy mobile app. Plus this CMA has a competitive APY and unlimited third-party ATM fee reimbursements.
Frequently Asked Questions (FAQs)
What is a cash management account?
A CMA is designed to help you manage your cash. You can use it to send, save, and invest money. It can simplify your finances by providing you access to features you'd find with traditional checking accounts, savings accounts, and investment accounts.
Are cash management accounts insured?
Yes. Since CMAs partner with banks, they're FDIC insured. In most cases, they offer insurance that is several times the standard $250,000. You may be able to find a CMA that provides up to $1 million in FDIC insurance or even more.
How much interest can you earn in a cash management account?
It depends on the CMA you choose. Fortunately, many CMAs offer higher rates than those you'd find in traditional checking accounts. It's a good idea to shop around to find a CMA with a competitive rate.